Discussion Starter
·
#1
·
Well, I bought this 95 Upcountry ZJ just over 2 years ago. It was exactly what I was looking for except the color. I can love with black... The aftermarket wheels are OK, but will change when I get wear out the BFG 235/75-15s...
Took it for its first run a few months later...
Lowrider of the bunch, headed for a nice little trail called Rattlesnake. No pics of me on trail that day. And I did take a couple legal bypasses.
Then ran Vindicator. I have a thread here about that.
http://www.nagca.com/forum/showthread.php?t=26265
In that thread I mention 31s and 2" lift... I've been saying that for sometime now.
Next had a good run up to Jacob City with some friends...
About this time my wife's health took a downturn and wheeling became non-existant.
During this time I fought DW troubles and replaced all the tierod ends and draglink. And had an alignment, rebalanced the BFGs twice. Turned out one of the wheels wouldn't stay tight. So a different set of tires and wheels became available. I got some no-name 30" ATs on factory steel wheels for cheap. Really cheap.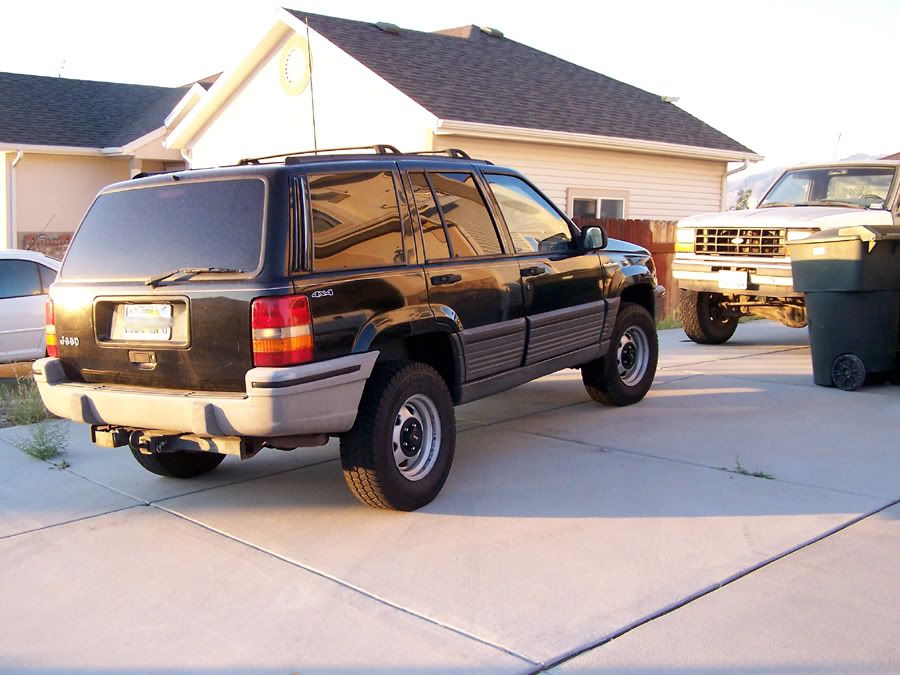 As my wife's health improved I went on a couple of easy rides locally. But I don't take my camera out in the rain much. But when I was invited for a snow run, I had to go...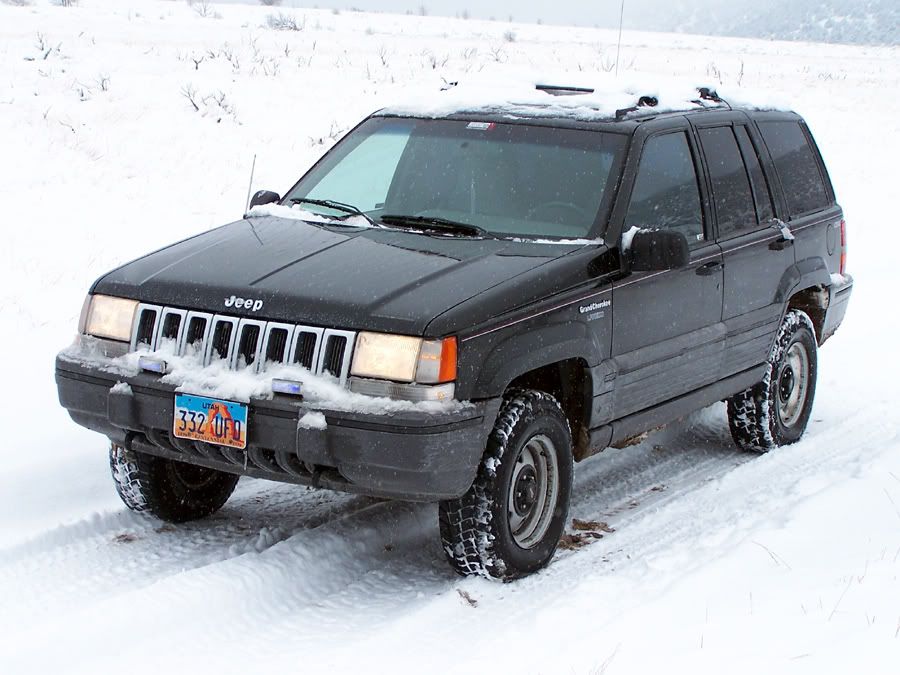 And a thread for it...
http://www.nagca.com/forum/showthread.php?t=29918
Not much wheeling until summer, and we made a trip up American Fork Canyon where we tried to reach Forest Lake. Too much snow kept the lifted big tire rigs from making it. I made it through a bit of the snow, but turned back.