Hello all,
BACKSTORY
I've had this grinding, rumble for a long time in the 97 zj rear, recently it turned into a loud whine/whirring/howl shown in this video I took.
At this point I popped the diff cover off and here's the massacre I found...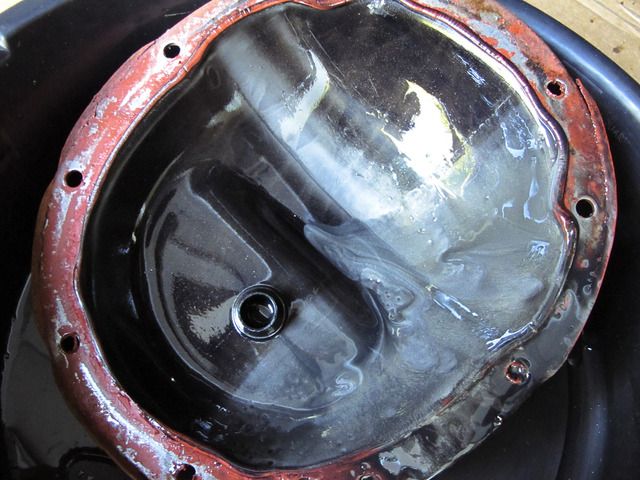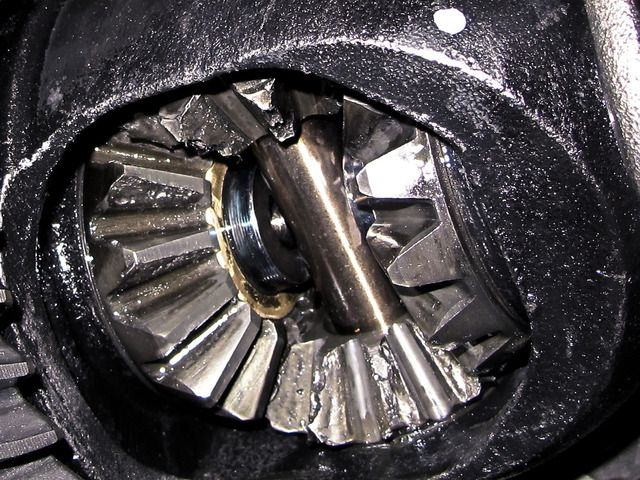 This vid I took shows the spider gear teeth are broken and the carrier is hella loose.
At this juncture I am doing my research and trying to track down another axle from a junkyard. As far as I understand right now, to bolt a new axle on without need for any fancy tools I need a Dana 35 with 3.55 gears set up for disc brakes. A pro rebuild could be purchased here:
http://www.powertrainproducts.net/J...-p/1839a.htm?gclid=CP6eifaCi7ECFQff4AodSxZVhA
for $1149.00
=REPAIR THIS AXLE QUESTIONS=
1. (noob question alert!) With the rear wheels off the ground and the transmission in neutral should I be able to spin the rear driveshaft? or do the fronts need to be off too? (I need to spin the driveshaft to remove the bolt for the cross pin, to further inspect, yet I only have two jack stands atm)
2. If I replace the carrier and carrier bearings, re-use the ring gear and leave the pinion where it is, will I need to re-calibrate the ring and pinion settings? (backlash, gear pattern, torque of pinion, etc etc etc)
3. Does anybody have recommendations for companies that have inexpensive D35 diff parts? Carriers? etc or exceptional (and patient) customer service?
=REPLACE THE AXLE QUESTIONS=
4. Many suggest swapping out the entire axle. Will any '94-'98 rear axle with 3.55 gears and disc brakes just bolt right up?
5. How does one evaluate a junkyard axle and diff if I open it up?
6. What is a fair offering price for a junkyard Jeep Grand Cherokee D35 axle, 3.55 gears, disc brakes?
Any other input, advice or otherwise would be extremely helpful. I'm a young guy with the the desire to repair and maintain my own vehicle, and I've got more time than money!
Thanks