·
YETI - The Abominable WJ
Well, I finally installed the bumper today, and thought I would post up pics of the progress. I met Emil at Iceland Offroad (
www.icelandoffroad.com
) a few weeks back. He is from Utah, so I was able to meet him when I picked up my bumper and flares. The bumper is done, and I will continue with the flares as I get them on.
I was very impressed with the quality of the stuff I got from him. The flares and bumer are about a 1/4 inch thick , the bumper a little bit more. And they are VERY light and strong. I decided to go this route because the bumper doesn't weigh a ton like the ARB I was looking at. It comes with a winch cradle, so I can cut the bumper later and add a winch as the cradle is already in place.
I can paint them to match the Jeep, so it will have a very clean but updated look. Even if bushwacker made flares for the WJ, I don't think I would buy them. The Iceland flares will take more work to install, but are much higher quality and are even less expensive. I have seen way too many people tear/crack, wrinkle a bushwacker flare. Check out the video on his site of the Cherokee driving up onto this fender flare.
Iceland Offroad had a ton of JK/ZJ/WJ etc stuff that he was getting ready to send out.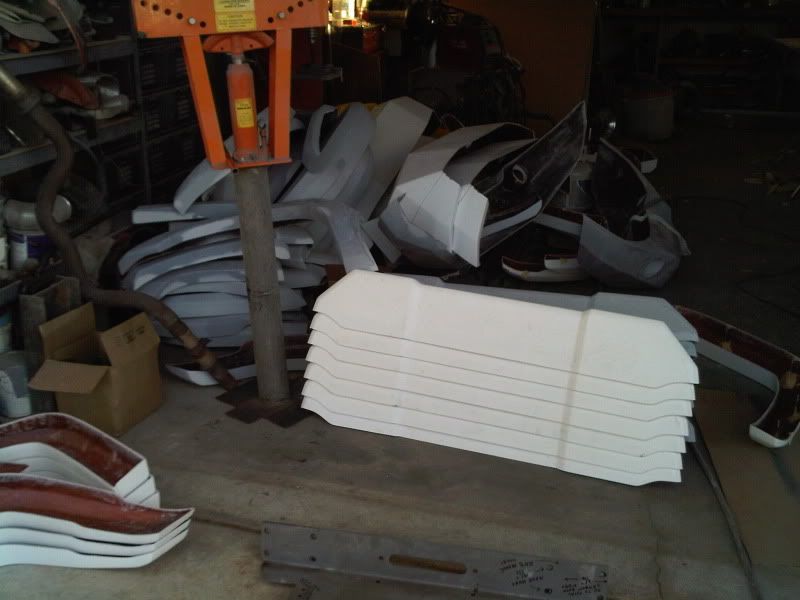 The pile of stuff that I brought home with me, I think I may be going back for rock sliders: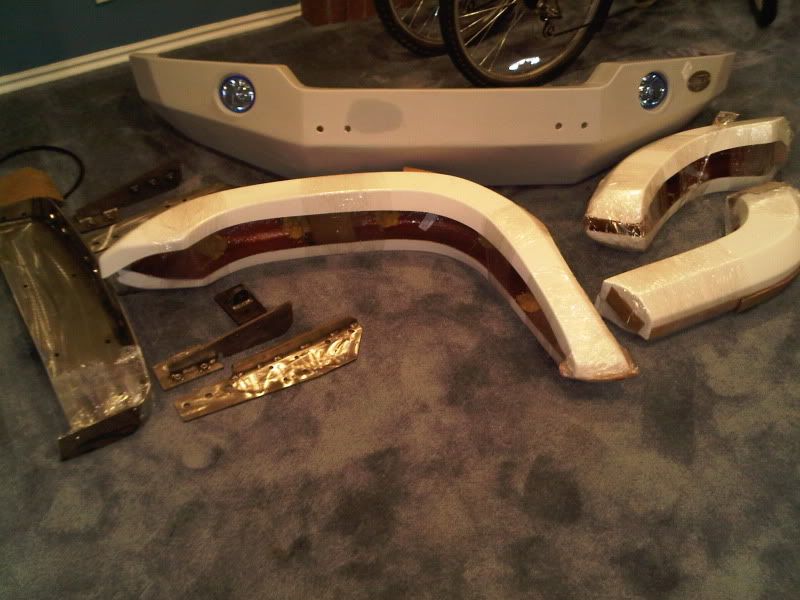 The flares are shipped together so that the bolts are sticking inwards and will not be damaged.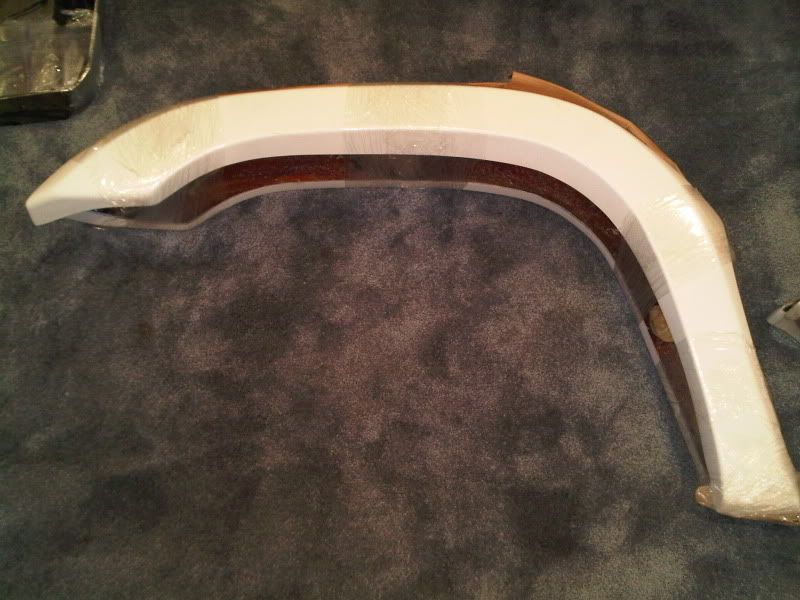 Here you can see the bolts. If you look at the inside, the fiberglass is marine quality, just like your looking at the inside of a boat.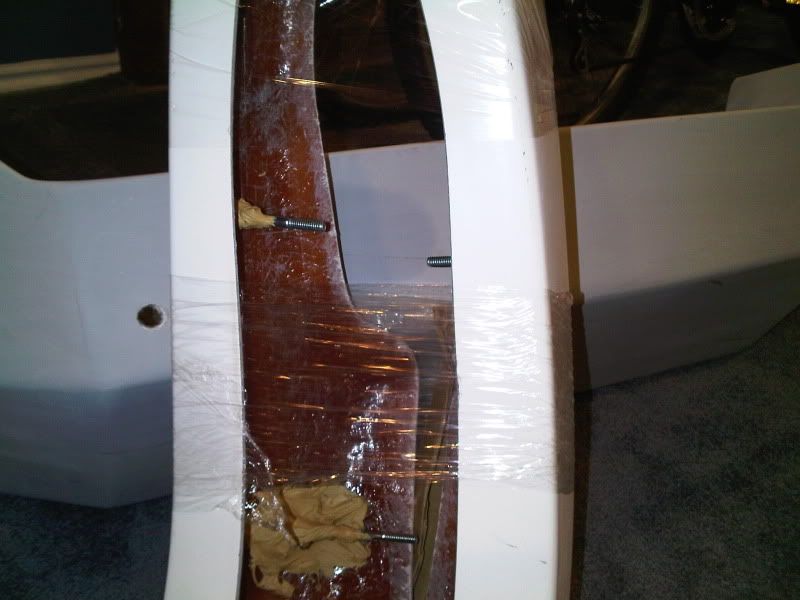 Brackets that sandwich the frame, and the winch cradle. I have the non winch bumper, but the rear is already marked and it can easily be cut to run a winch in the future. The cradle will sit under the bumper as the d-ring mounts tie into it. The cradle will be ready to go when it comes time for a winch. The winch bumpers come with an aluminum fairlead, it is designed for the nylon style ropes.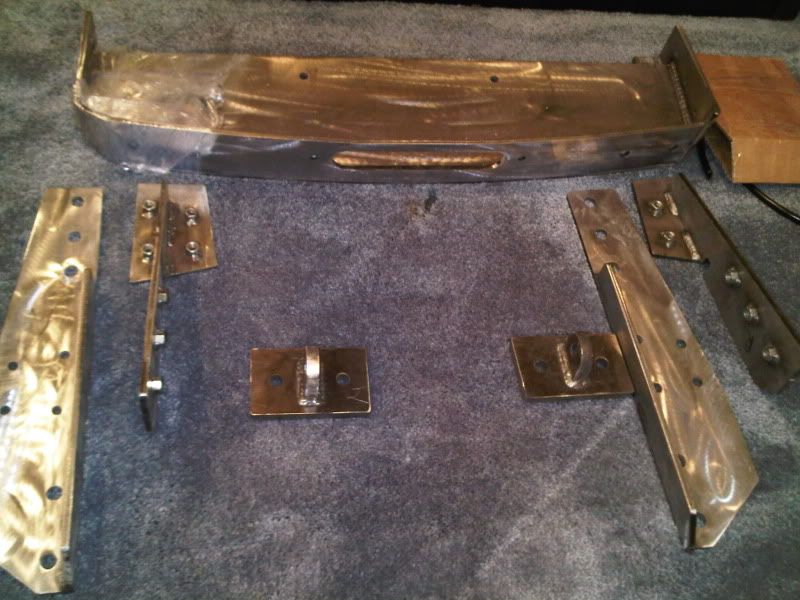 Nice welds: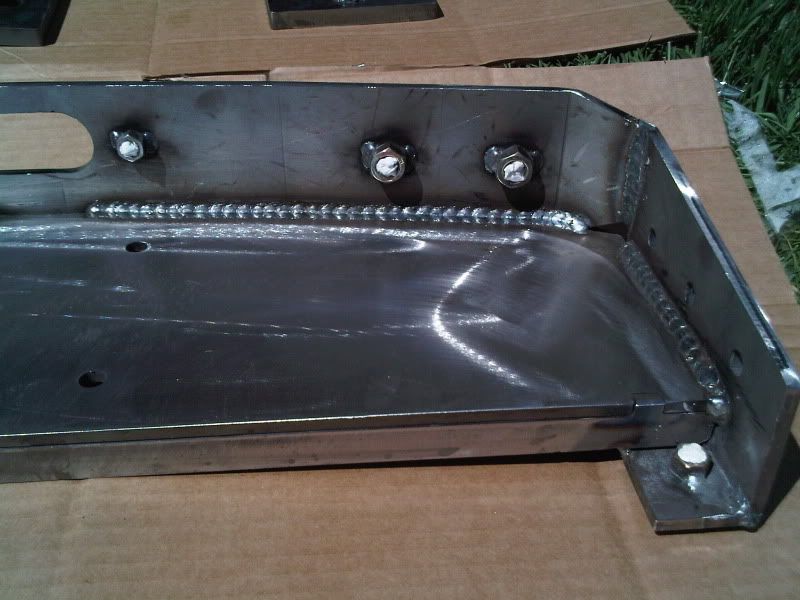 Brackets all primed and ready for paint:
Painted:
Winch bracket and d-ring mounts-black: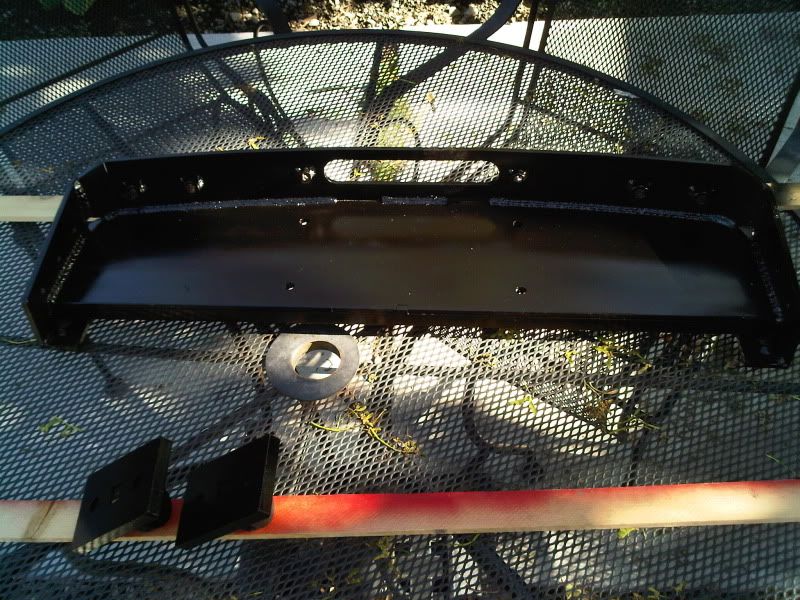 I decided I would add some cheap Rustoleum to the back side of the bumper as you may be able to see up into the the back of it. With a white jeep, I needed to make it blend a little bit:
I covered the winch outline with tape so that I can remove the tape and see the line to cut as needed in the future: