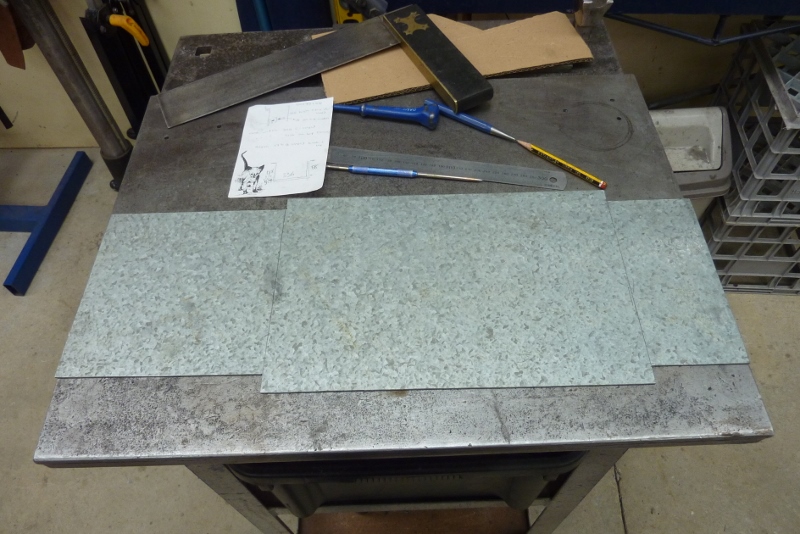 From this 2mm-14g cold rolled galvanised steel, I am going to make a battery tray.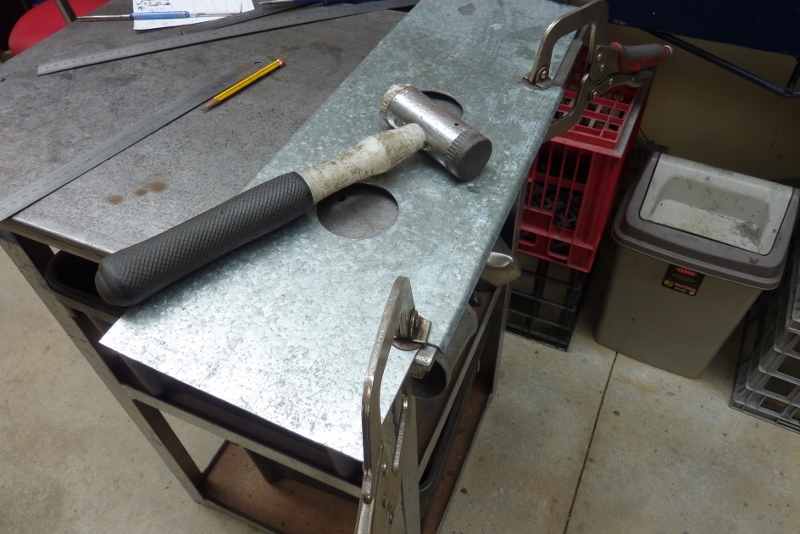 My folder has trouble folding a narrow edge as there is not enough leverage against it, so did it by hand over the edge of the bench. I sometimes start with a wider piece and cut it back after folding.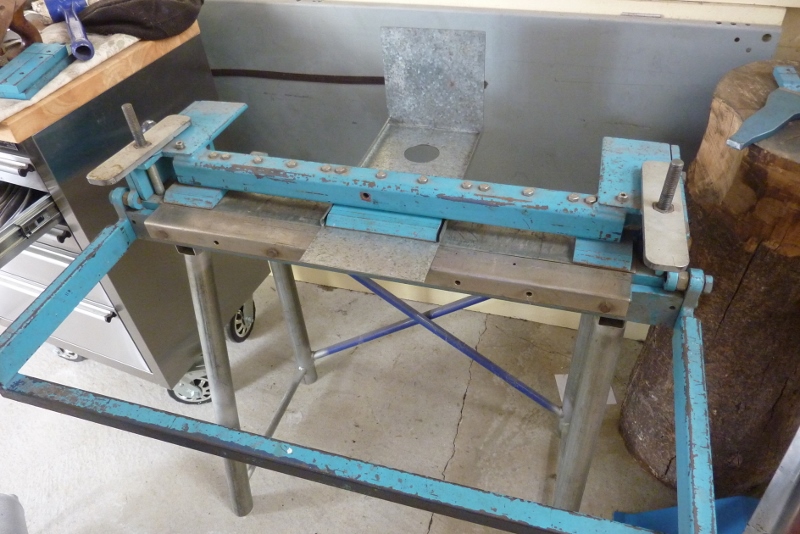 My Chinese made folder can't handle this at all so back to my old home built one. Still use it for things like this.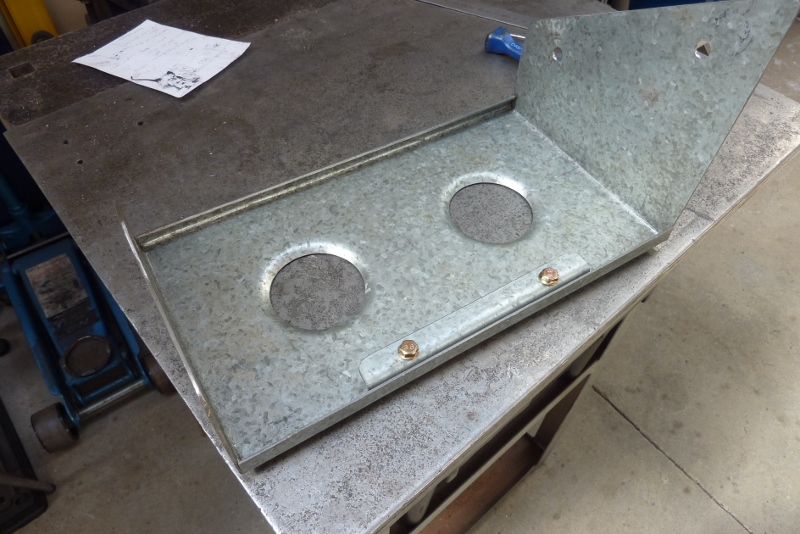 I am using a DIN75 case battery,
https://www.centurybatteries.com.au/resources/battery-finder/product/battery/din75lh mf/info
as it exceeds the original stock donor specifications for the HEMI V8. They have a ledge running around the bottom of the case which the double fold at the back of the tray will sit over.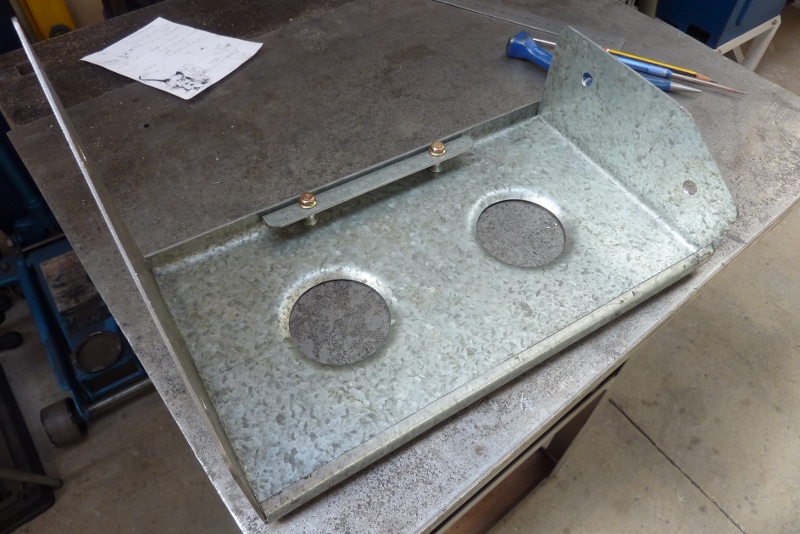 I put two nut inserts in so that the angle piece will press down on the front ledge of the battery case holding it down. This is the way DIN batteries are most often held in place.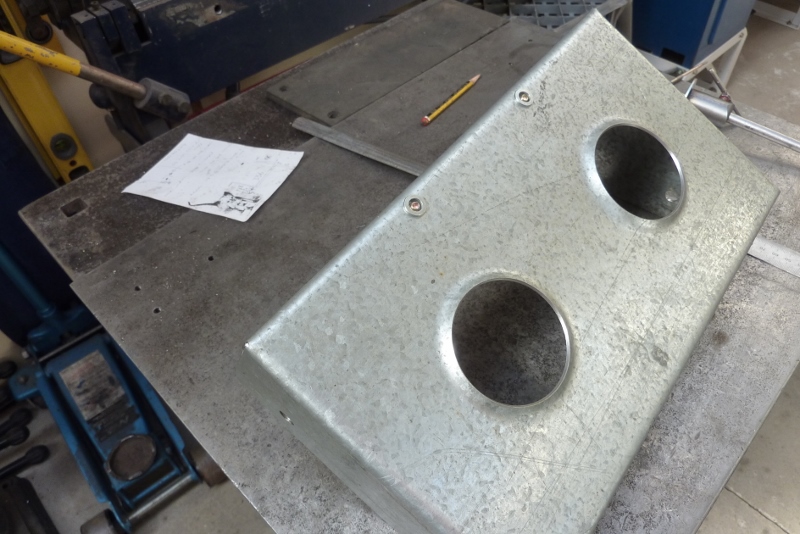 I installed the inserts from the bottom as thought it would be neater. The two flared holes reduce the weight while adding stiffness to the bottom and giving drainage.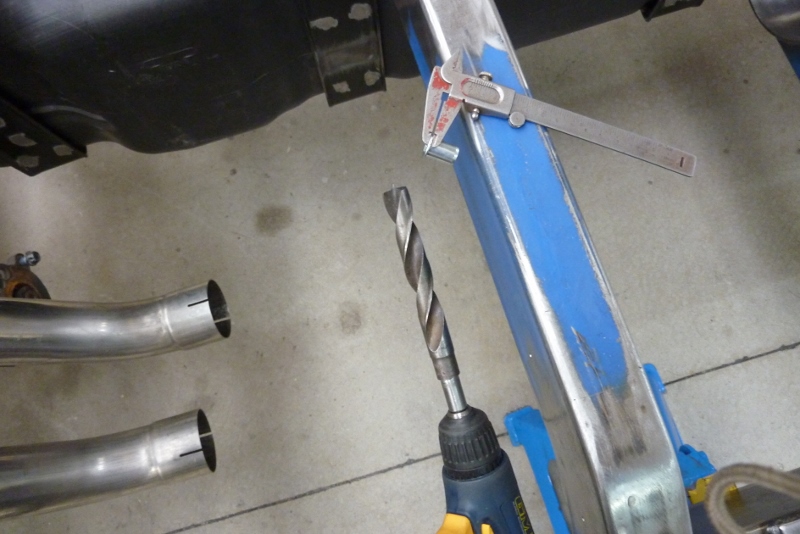 Also going to use nut inserts to hold the battery tray in place on the cross members. Normally the collar around the insert sits proud, but I want it flush so you don't get a build up of dirt between the tray sides and the cross member. So I re-ground a drill bit that matched the outside diameter of the insert with flat cutting edges like used when drilling sheet metal.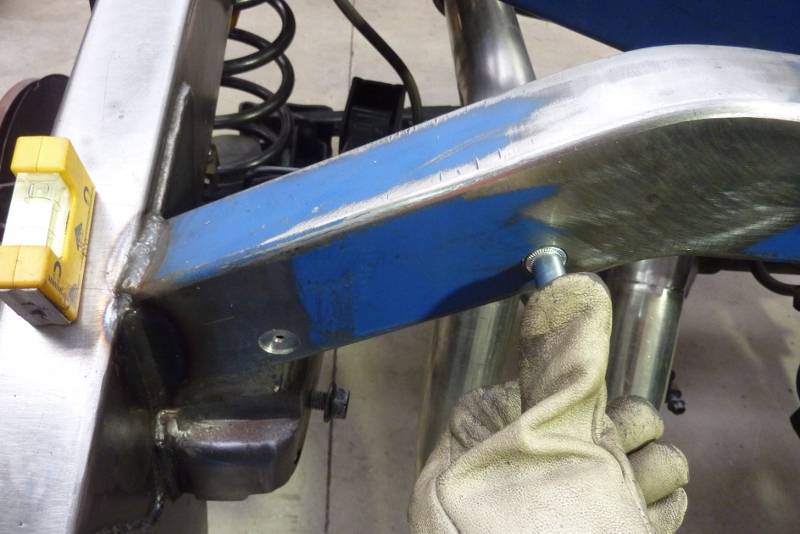 Only drilled just enough so that the collar sat flush.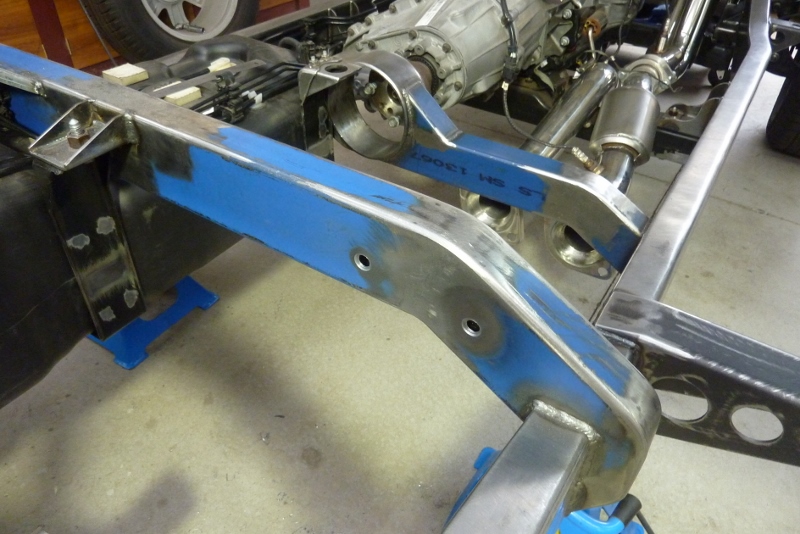 Drilled the centre out to suit the insert. You can also buy special bits to do this exact job of creating the recess for the insert.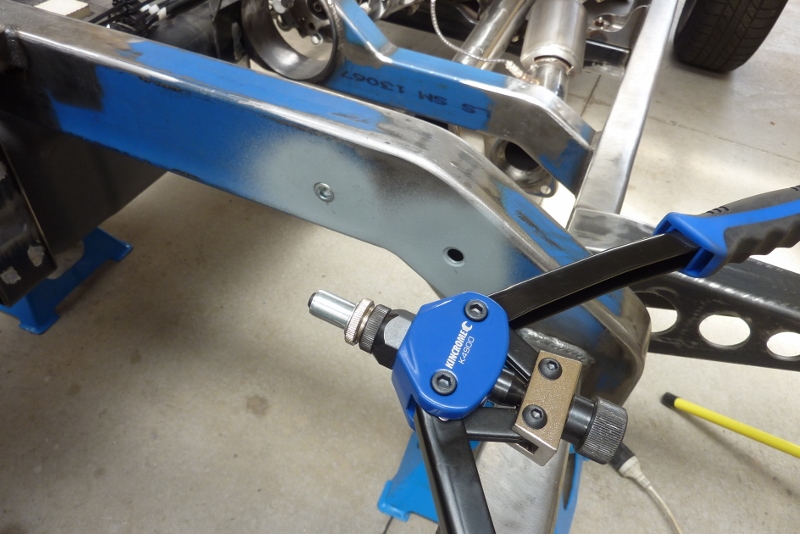 The nut inserts work like a heavy duty rivet except the mandrel doesn't stay in the rivet once finished. You actually screw the mandrel into the insert and thread it back out again afterwards.
I used four M10 inserts to hold the tray in place. It has to hold a 20kg-44lb battery.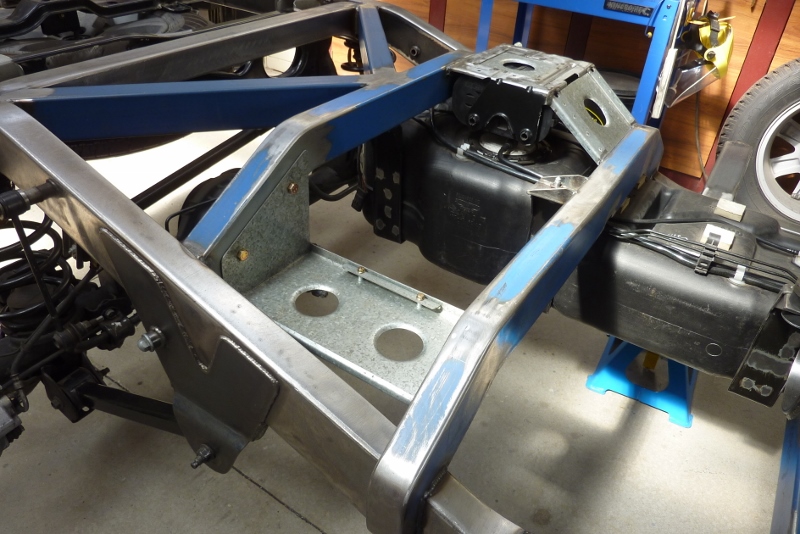 The underside of the bed floor will be level with the cross members on the left of picture. I have 30mm-1.25" clearance above the battery. Gives me enough height to clear the 15mm-5/8" front lip of the tray when fitting and removing the battery. The mufflers run under the tray but are 125mm-5" away from the bottom of the tray.