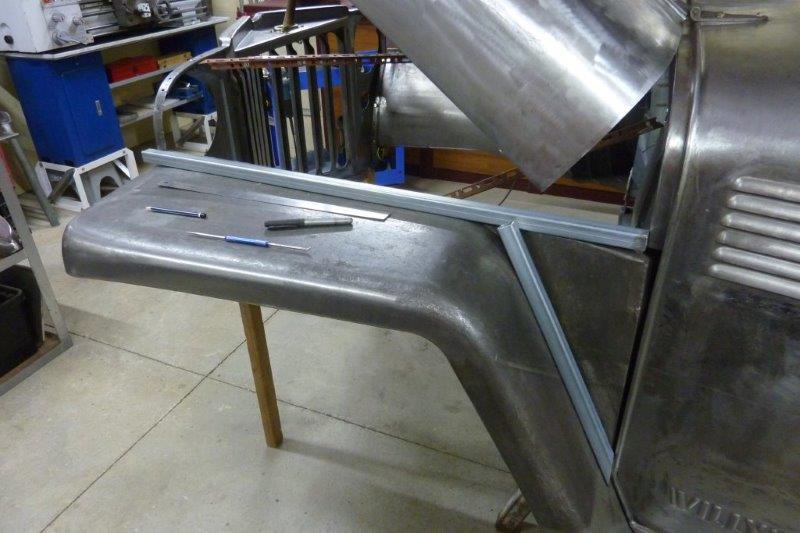 The basic idea I have come up with to correct the awkward factory line along the top of the guard is starting with this. To run some 25mm-1" SHS under the flare part of the guard, (shown on top here), right to the firewall. Also to add a strengthening brace to support it as they are prone to tearing where they meet at the top.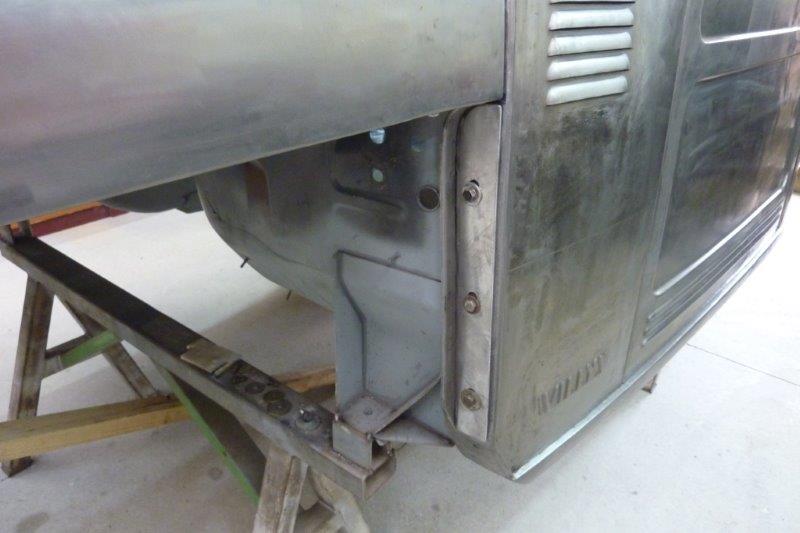 The guards also tear around where it mounts to the firewall, so made a flange from some 3mm-1/8" plate to attach the frame to.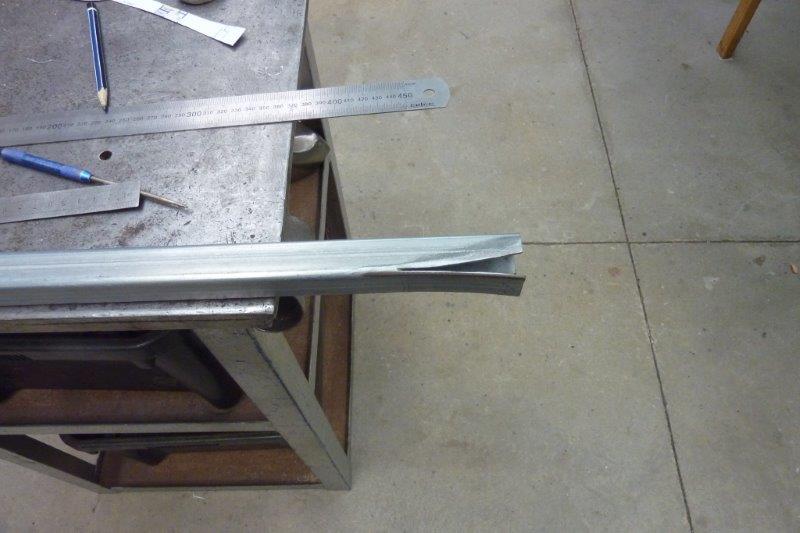 The top of the flare part is straight and flat for the most part until the grille where it slopes down. So curving the top of the frame to follow this.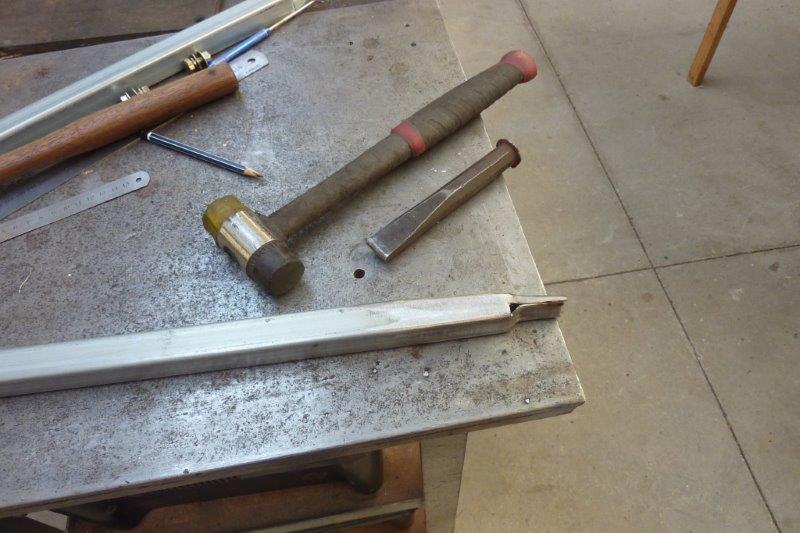 Also had to make a notch at the same place to clear the top bolt of the grille. Cut what I needed out and then used a rounded cold chisel to bend it into place.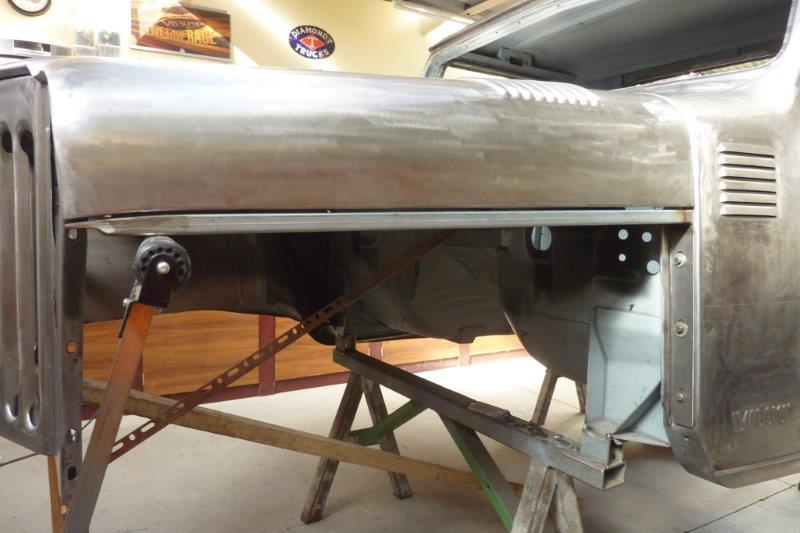 Can see how the top line follows the bonnet and the notch clears the top bolt hole at the grille.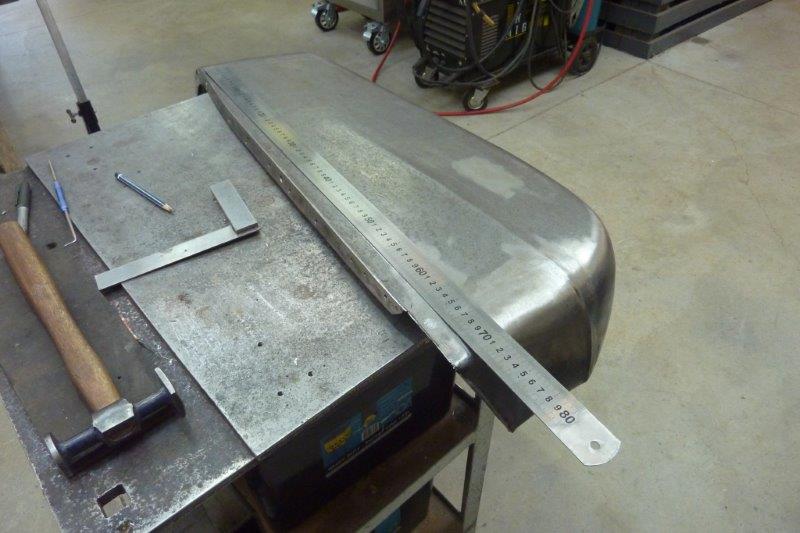 You might remember how I wanted to correct the 25mm-1" wider the guards were at the front compared to the back before it curves down. This is how I am going to remedy it by moving the inner fold line over. Also gets rid on that joggle at the same time.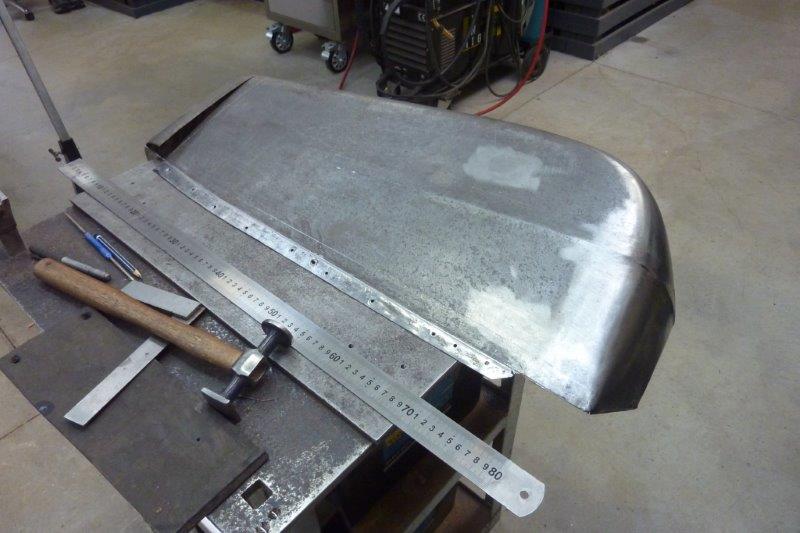 Flattened out the downward turned flange so I can use some of it where that joggle was.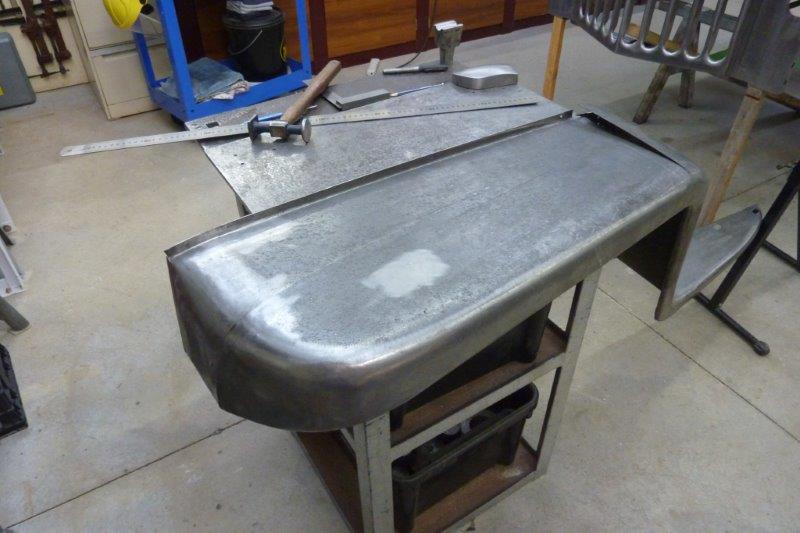 Tipped the new fold 1" further in, but turned it upwards instead. This helps keep the water out of that seam and it can now be spot welded to the inner guard flange which sat up above the old seam. Makes for easier welding and adds more strength too.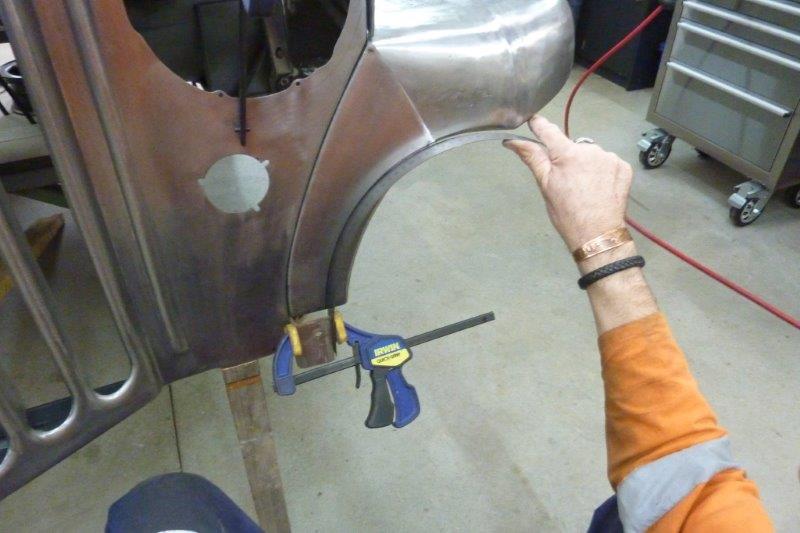 Now the part that went down the side of the grille needs an inch taken out as well. Rather than use one of my french curves, I find a stainless steel ruler works well to get a nice curve.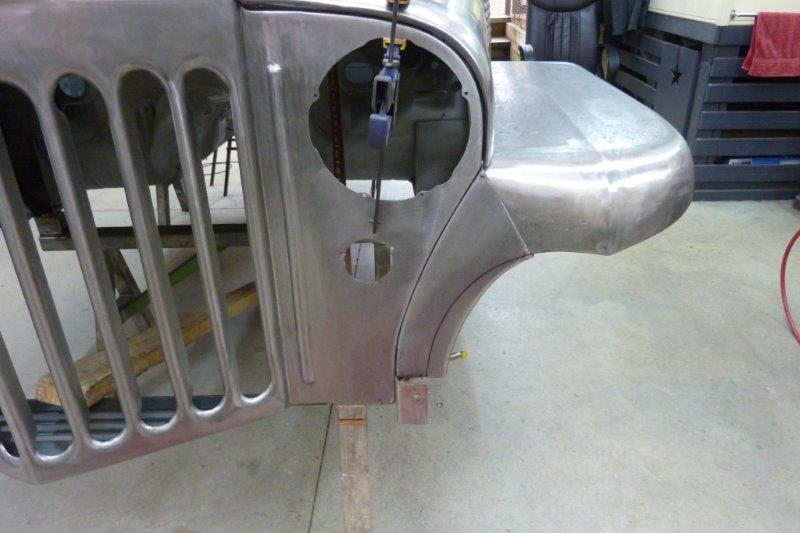 I wanted to thin the width of this section anyway so works out well. Also easier to tip the outside flange rather than the much wider bolt flange where it attaches to the grille.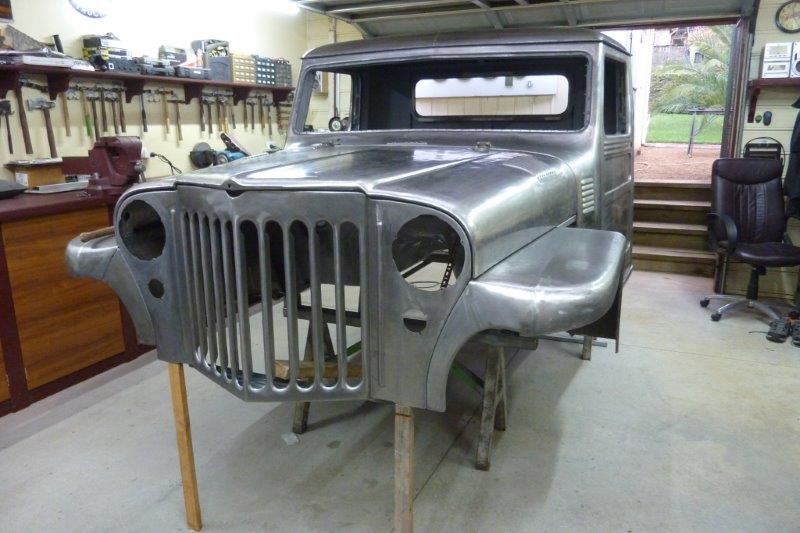 Extended the piece right to the bottom of the longer grille at the same time so the new flange is tipped as one.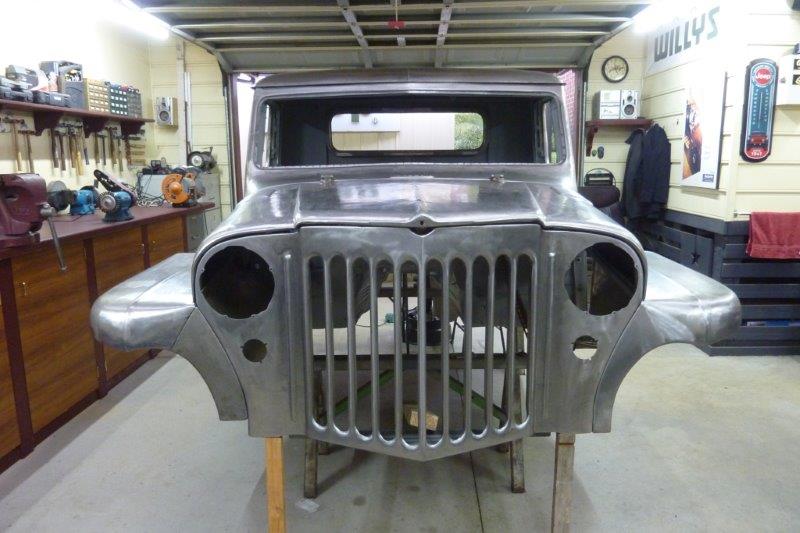 Can compare one side to the other. Only a small change to narrow the guard to get it parallel to the centreline, plus narrowing and lengthening the side piece, but it all adds up. Has removed a lot of the 9" wider grille to give better proportions. Now to finish the rest of the guard off before moving onto the other side.