The strip continues.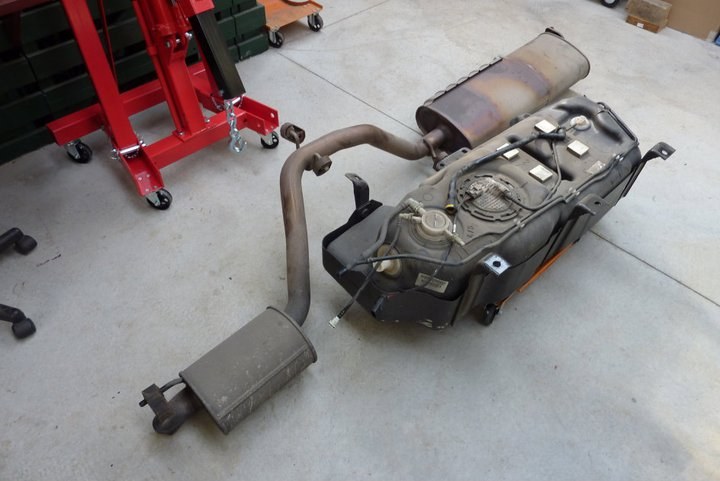 Stainless 2.75" exhaust and fuel tank is out.
Huge muffler makes it way too quiet so won't be using it.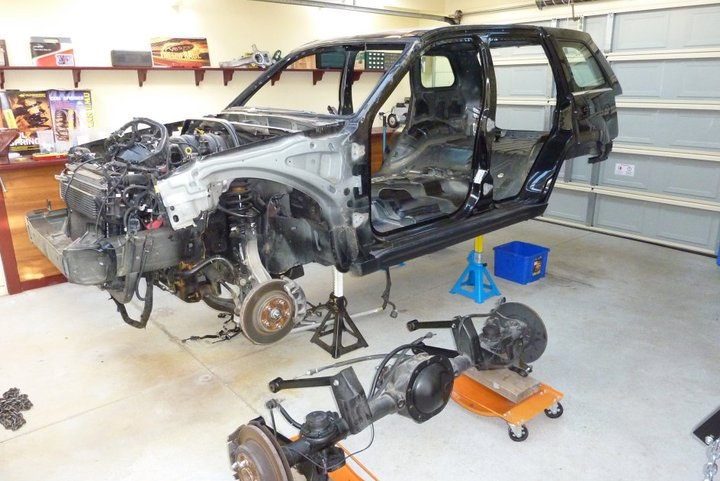 Cut the windscreen out. Then cut it up with my 9" grinder with a diamond blade. Next time though I will wear more than just shorts and sandals as was picking out the glass splinters from under my toes!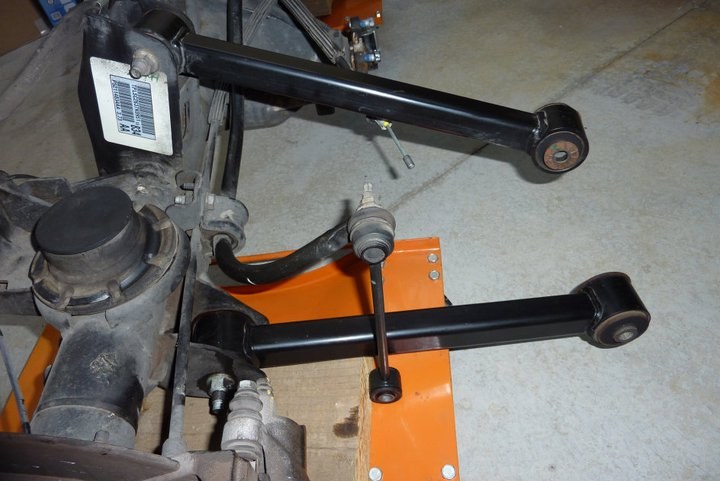 Like the arms on the rear axle. Nice and strong with decent sized bushes. Glad the arms are not the pressed tin ones.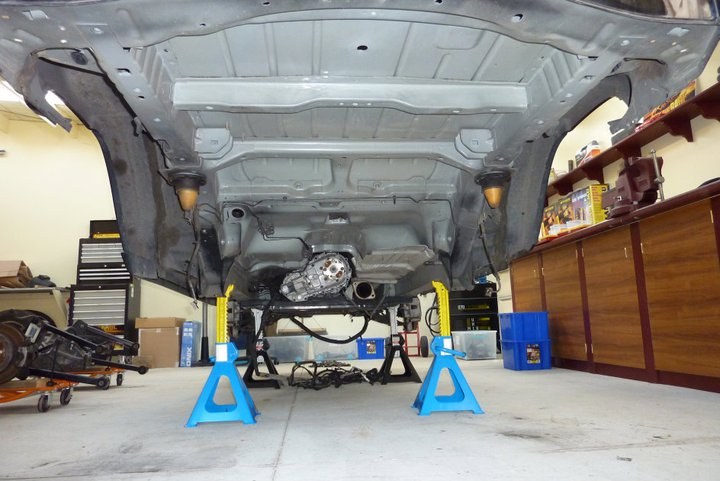 Back end is clear of everything now. I can pick the whole rear up quite easily with all the weight of the engine forward of the front stands.