So figured it was a good time to finally start a build thread. So back in Oct I ran over a drunk driver on the freeway when he cut me off on my way back to my hotel after the military ball. My xj and his Nissan pickup were totaled. I walked away and he went to jail. My xj had 3 inch RE short arm lift, 31, sliders, and bumpers. I was planning on giving this to my oldest son as his first rig because i wanted to move up to a ZJ. well things didn't work that way.
after the wreck, my bumper did its job. Destroyed the nissan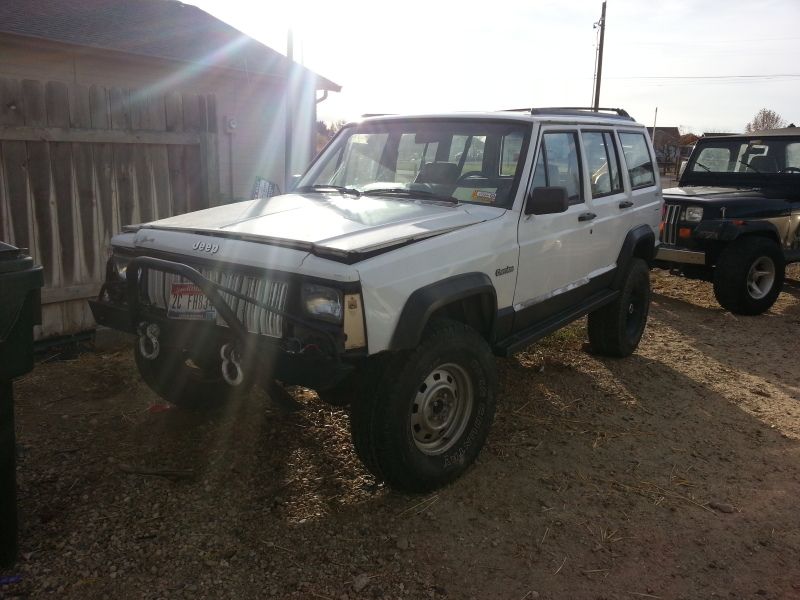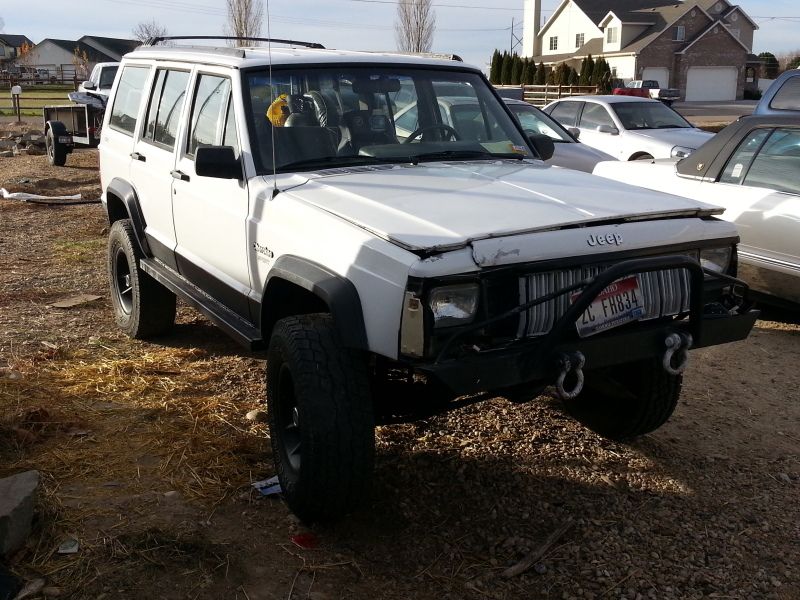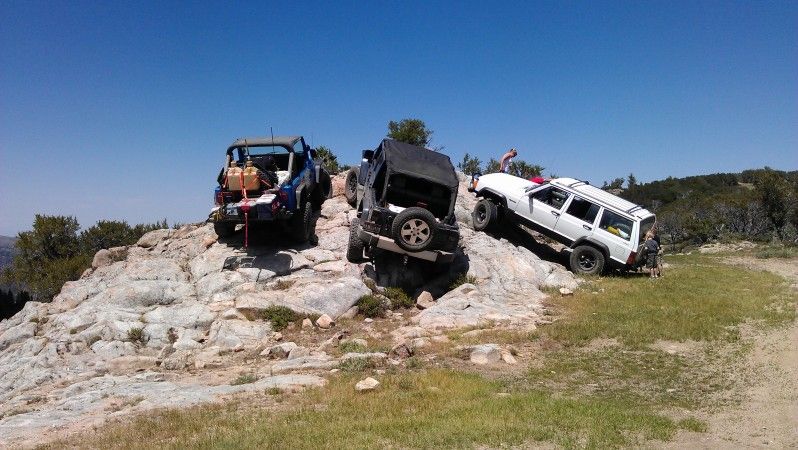 So with the insurance money i went out and bought myself a new project. A 94 limited with a 5.2l, dana 30/35,a 2 inch budget boost, and a 249 with a bad vcc, 155k for $1200.
the night i picked it up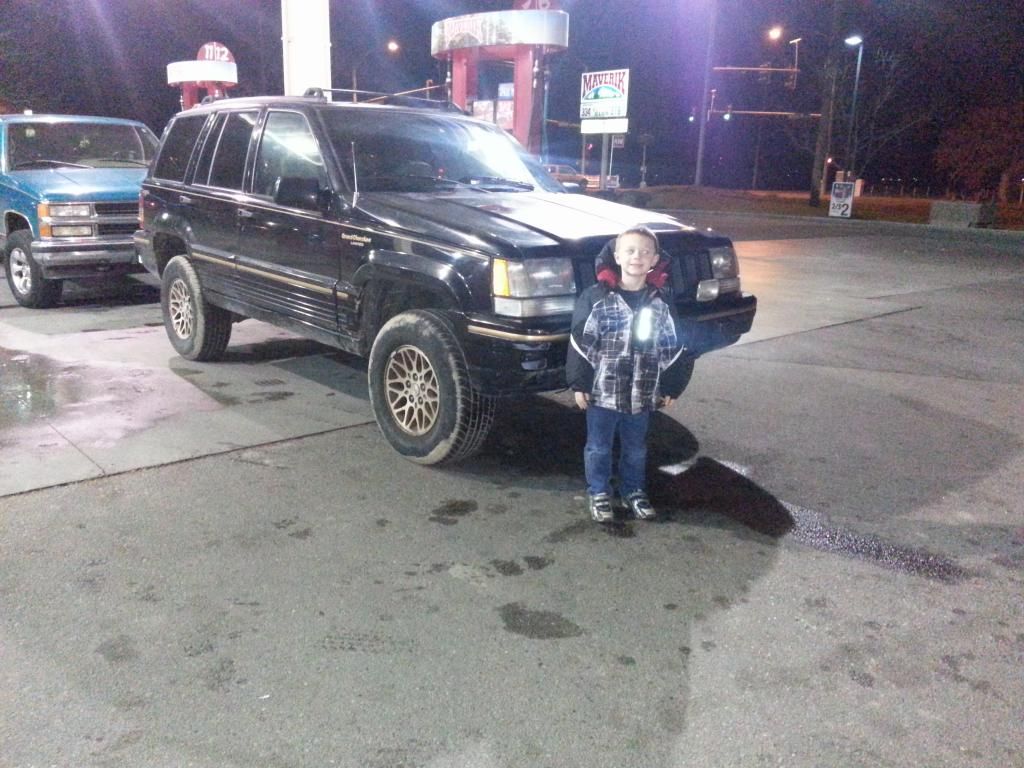 So the build plan.....
--already purchased--
IRO 5.5 inch long arm lift, douch tech shocks, JKS discos, xj long arm, and hack n tap SYE
249 to 242 or 231,( cant decide i have both in the garage cant make up my mind. leaning towards 242.)
Flat land 4x4 bumper plans (purchased)
Cragar 5 spoke black steel 16x8 wheels set of 5
Treadwright.com Guard Dog tires with Kedge Grip 285/75r16 set of 5
--future--
swap to a hi pinion dana 30 with axle sleves, c gussets, and alloy usa u joint tabs
swap to a rear 8.8
build storage with slide out drawers in rear cargo
thuroughly detail interior adn wash carpets and hopefully replace drivers seat bottom
install gps,dvd, stereo entertainment system to keep kids and women happy.
install cb
cut fenders as needed
cut out rockers and replace with tube steel like i did on my xj
add chasis stifening
add ofroad lighting above and below.
My ultimate goal is for this rig to be a aggresive trail rig/expo capable rig.
santa brought me some presents the day after xmas...
wheels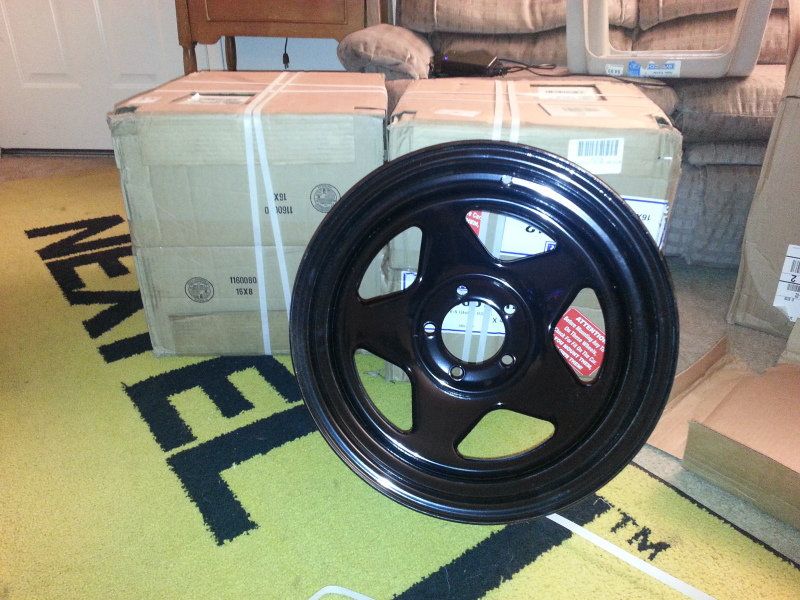 lift with hack n tap SYE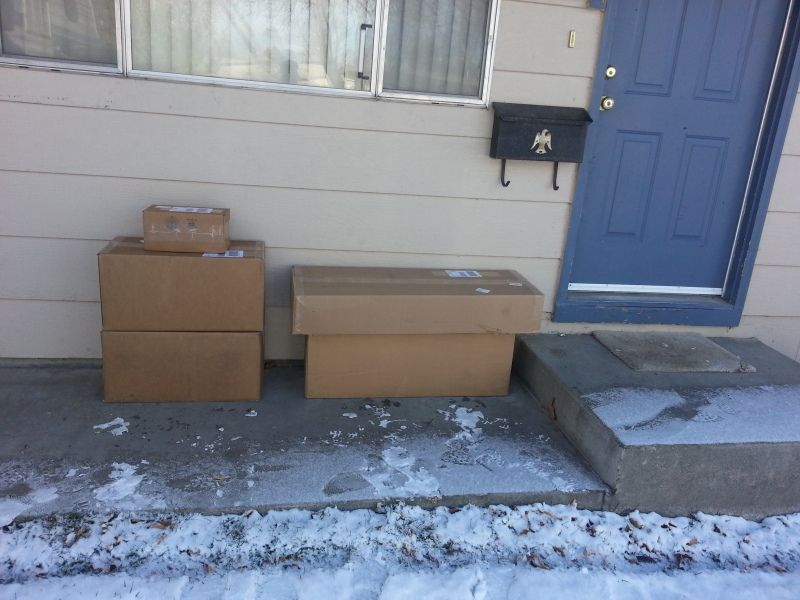 killing time waiting for parts to arrive i started on rear storage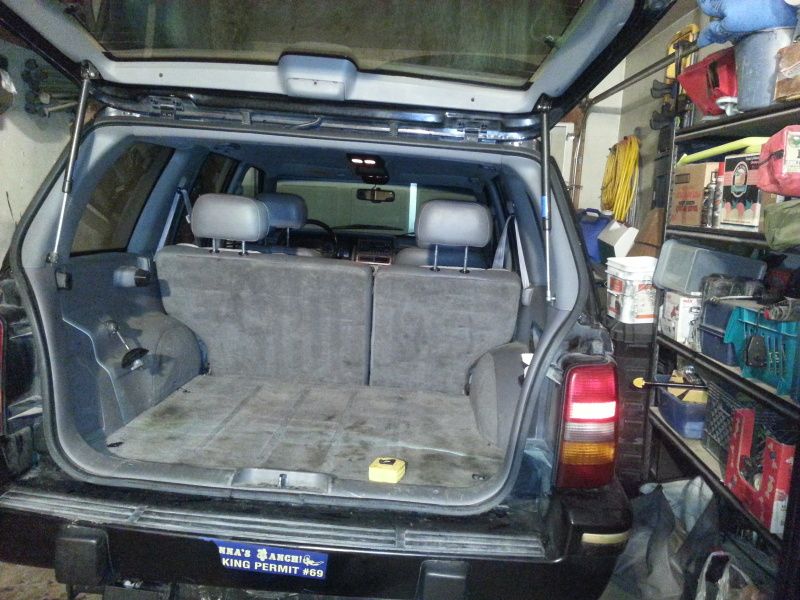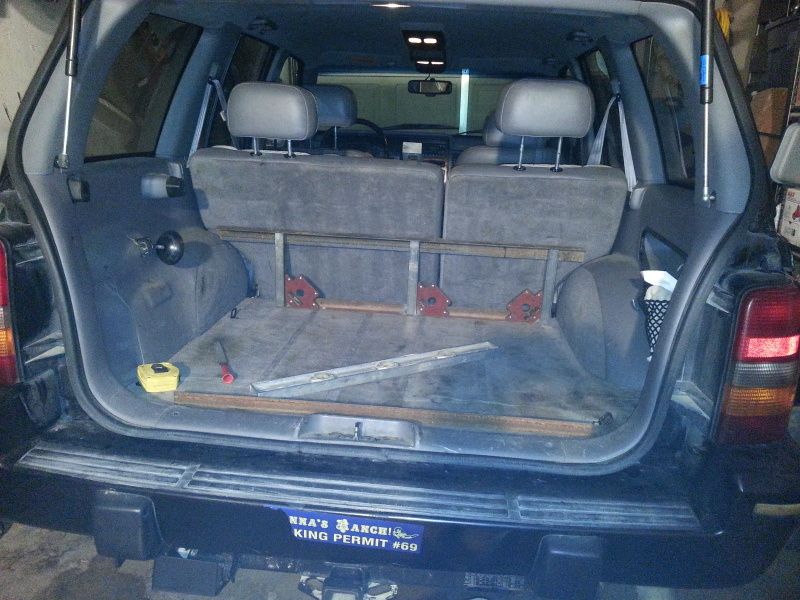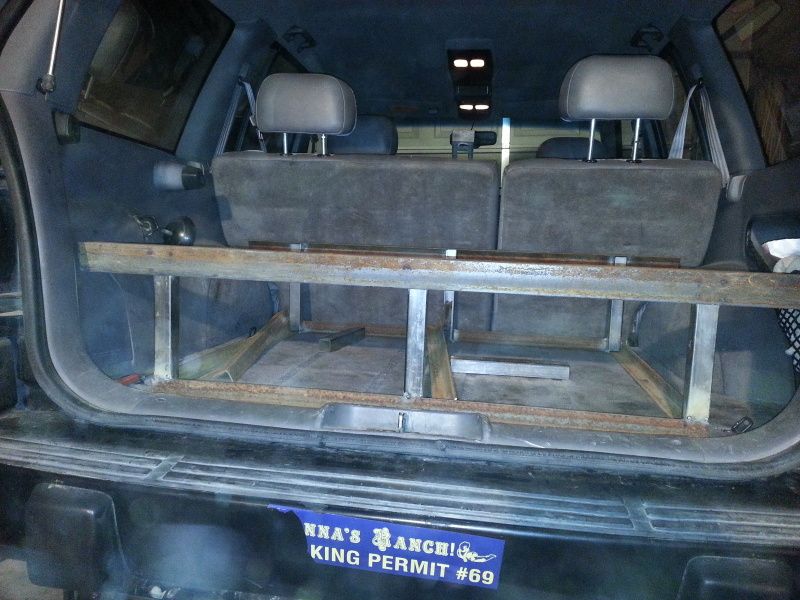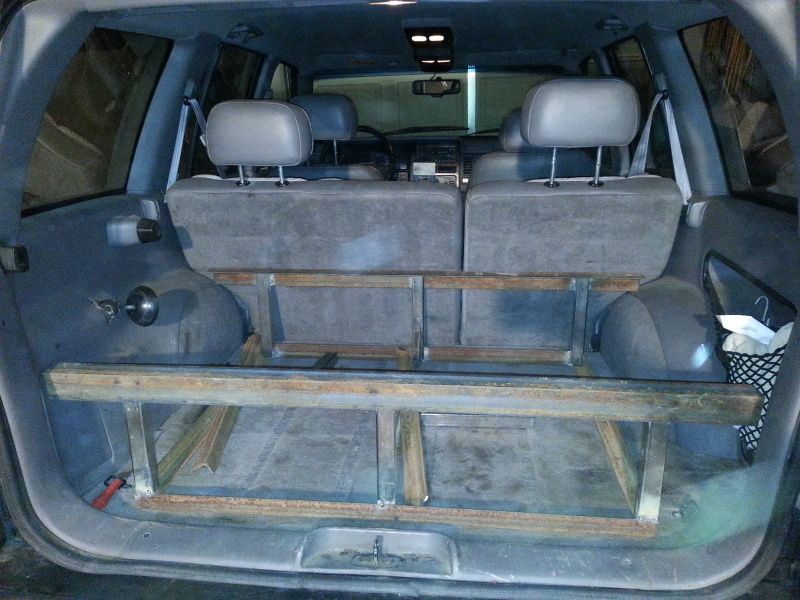 and where ran out of energy. the plat form just sits on top of the wheel wells and fits inside the tie down points.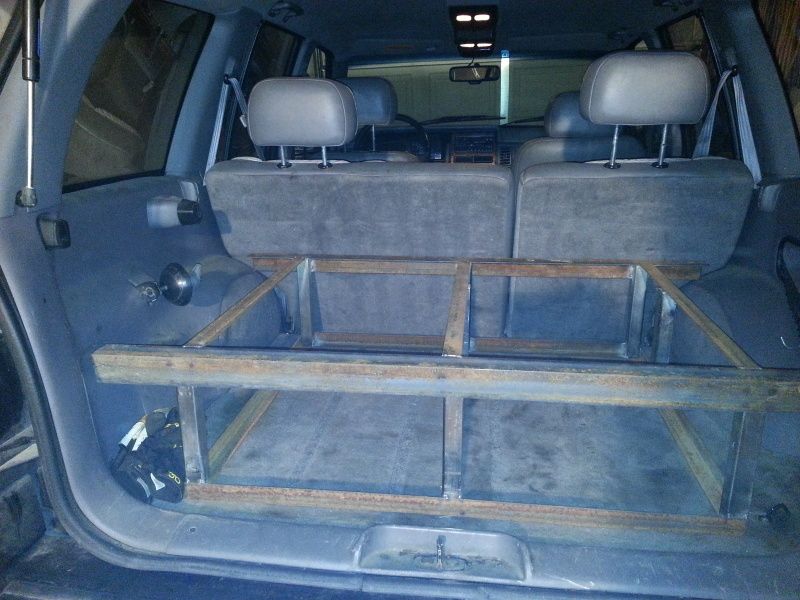 After running over the drunk, i learned that having my spare tire inside the veicle is a absolute no go. My full size spare 31 inch tire that was in the back of my xj was strapped down to prevent issues off road or roll over. but never thought of front impact. luckily my friends who were ridding with me earlier decide to take a cab to a different hotel. Because my spare came through my back seat all the way to the front of the back of the front seats. So it will go out back on a bumper mounted carrier.
To be continued...