Discussion Starter
•
#1
•
I'm proud to announce that installed my FI Air Gap Intake Manifold and Big Gulp Throttle Body today!
As promised, the mid-range, top-end, and throttle response have all improved!! This setup has complimented my cam, dual exhaust, and other mods. I switched back to the stock ECU because 93 octane here on the island has hit a whopping
$4.51 a gallon
I think this state's gas station owners have lost their minds! It's still $4.15 a gallon for regular but that's almost $.40 cheaper...
Anyway, the stock ECU is fine with no check engine lights, hiccups, hesitation, or any other nonsense. The manifold doesn't have a fitting for the IAT (intake air temp) sensor (the instructions and Hughes tell you this) so knowing this, I made a custom location. Since I replaced the breather hose going from the driver side valve cover to the K&N CAI with a Moroso breather filter, there was an open nipple on the CAI. I shaved it down a little and threaded in the IAT sensor and it fits perfectly and looks like it was meant to be there!
It works great, gives an even more accurate reading, and I didn't have to drill a new hole in my intake or the manifold. Best of all... No More Blowing Plenum Gaskets!
Pics:
IAT Relocated
IAT Up Close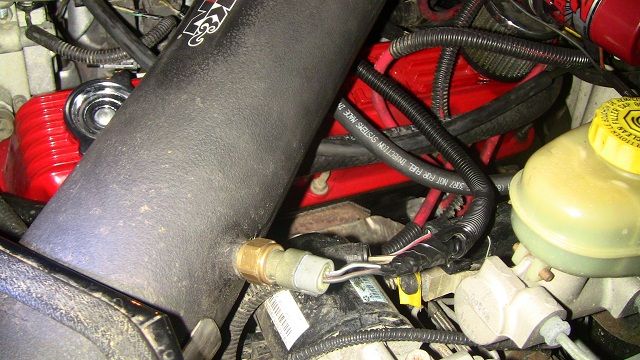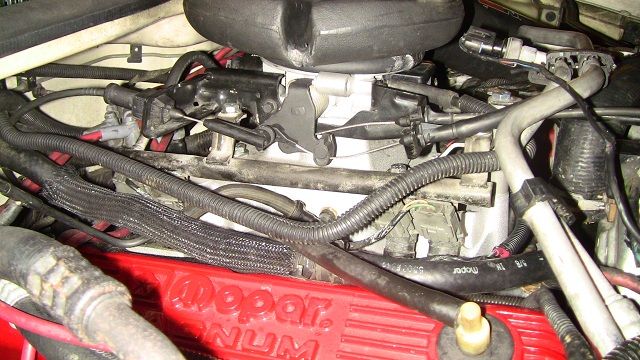 Hughes Logo (or HUG rather lol)