Discussion Starter
·
#1
·
Hey everyone,
I recently purchased a set of 5.9 Ultrastar Wheels and now have them on my ZJ, so I have no need for my 15" stock wheels anymore. I had them looked at by my guy at the local yard he says they're in B to B+ condition. I'm selling them with the 235/75R15 tires on them which have about 25-35% left on them & are already balanced. Only one of the tires are bad thanks to my poor alignment, so it will need to be changed but I'll leave it on in-case someone can make a few bucks off it. I'm asking $300 ($85 ea. for 3 rims w/ centercaps and tires; $45 for the rim with the bad tire).
I also have one snowflake 16" rim I don't need. It doesn't have a center cap & the tire on it is shot, so i'll sell it for $25
Pics Below:
The rim on the bottom right has the bad tire...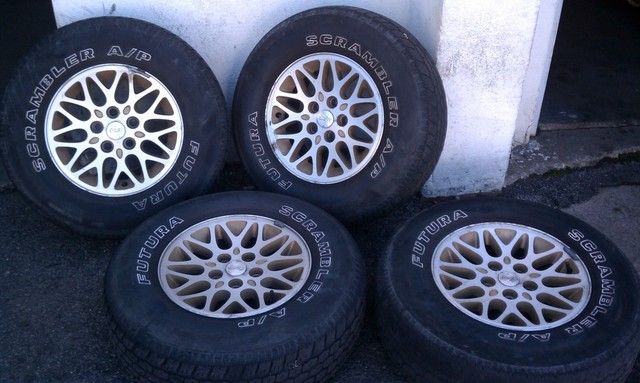 LF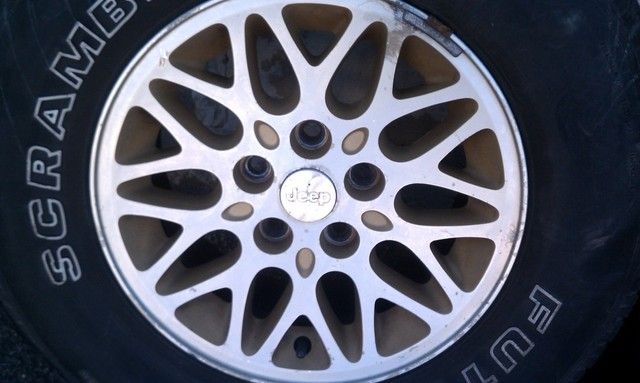 RF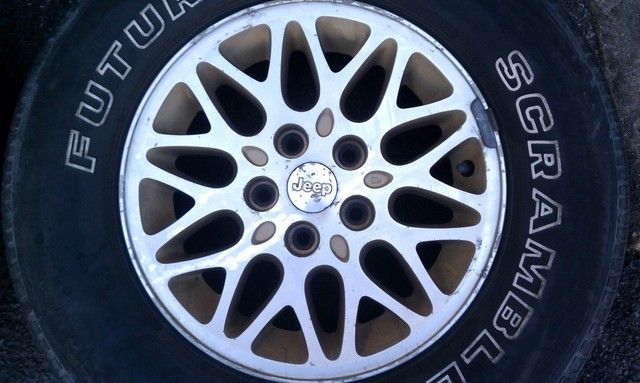 LR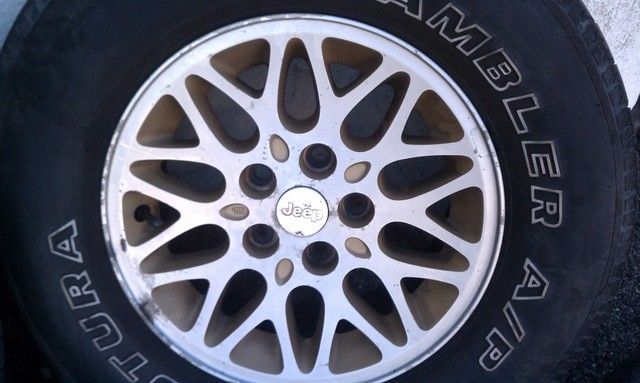 RR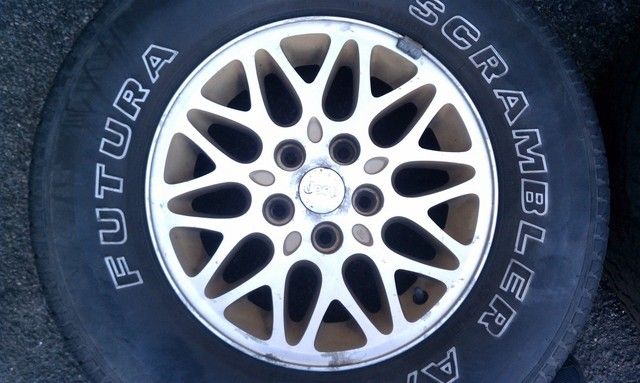 16" rim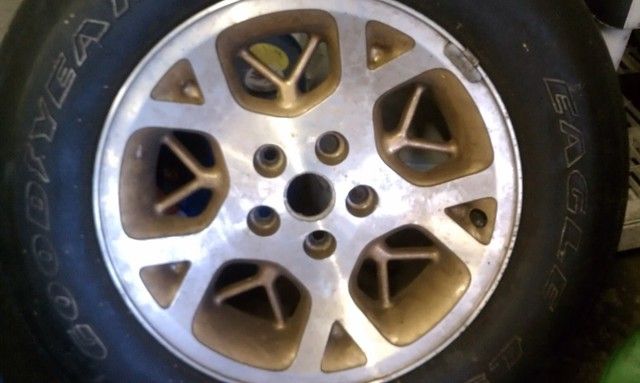 Showing Tire Tread Here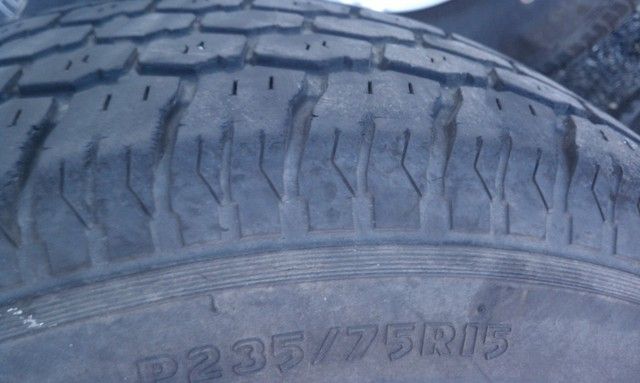 Side View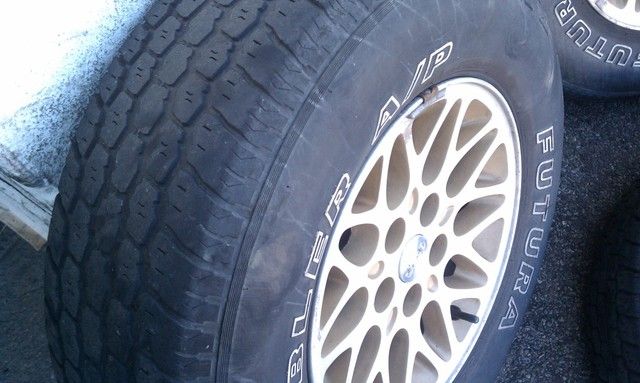 Call me at my job
Mon-Fri 8am-5pm
(631) 957-8464 ask for Nick