---
Yea, there were over 40 Jeeps with me being the only Grand Cherokee (not even a ZJ), but there were a couple of XJ's.
It's going to be a while before I can go offroad again though.
I bent my LCA mount on the uniframe. There were no markings from hitting it though, so I'm not sure how it bent.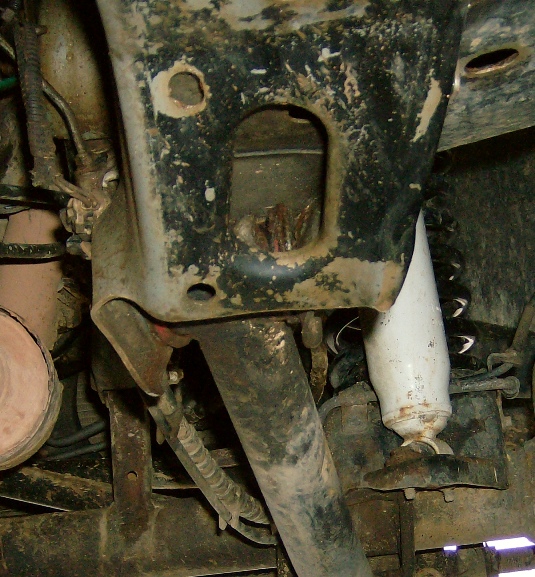 I was able to pound it back into place but definitely need to reinforce it somehow.
PIX:
http://www.facebook.com/album.php?ai...5&l=9edd685b4c
(I'm uploading more pix today that I'm copying from the others)
__________________
|
To view links or images in signatures your post count must be 10 or greater. You currently have 0 posts.
|
'02 WJ Laredo, V8, SelecTrac, d44 w/VariLok, 4" lift, '09 JK wheels-255/75/17 MT's, JCR sliders
Previous: 76 CJ7, 93 YJ, 98 TJ, 99 WJ, 84 SJ, 83 CJ7, 90 XJ, 94 ZJ, 87 SJ, 97 ZJ