Still haven't got around to the exhaust work, but I did fix my trans leak. I installed a fairly large oil cooler, and the necessary fitting to wire in a trans temp gauge.
Here is a few behind the scenes pictures. I can't recall what I picked the trans cooler out of, but a full size bronco seems to ring a bell. Cost me $17 at the junkyard. I flushed it out and plumbed it in.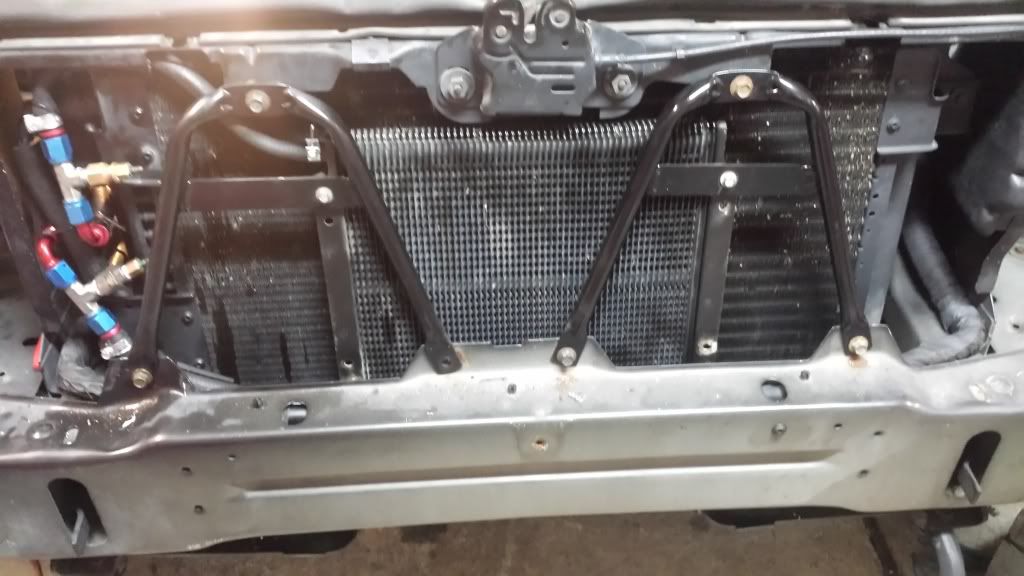 Here you can see that I took the original fitting and tube, and bent it 90 more degrees.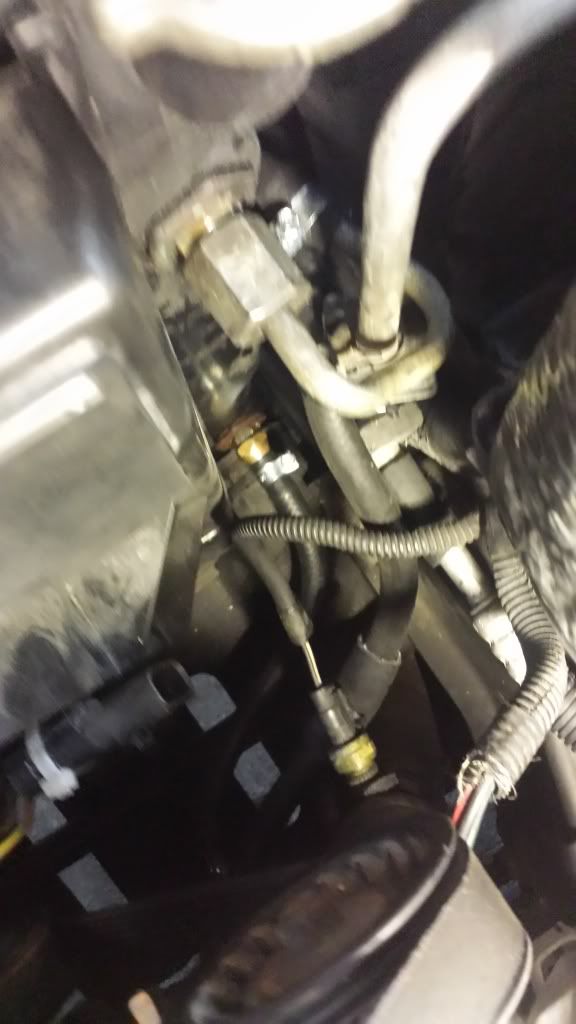 Fittings for the B&M temp gauge that has been sitting in my garage for somewhere around 4 years.