The best laid plans of mice and men often go awry.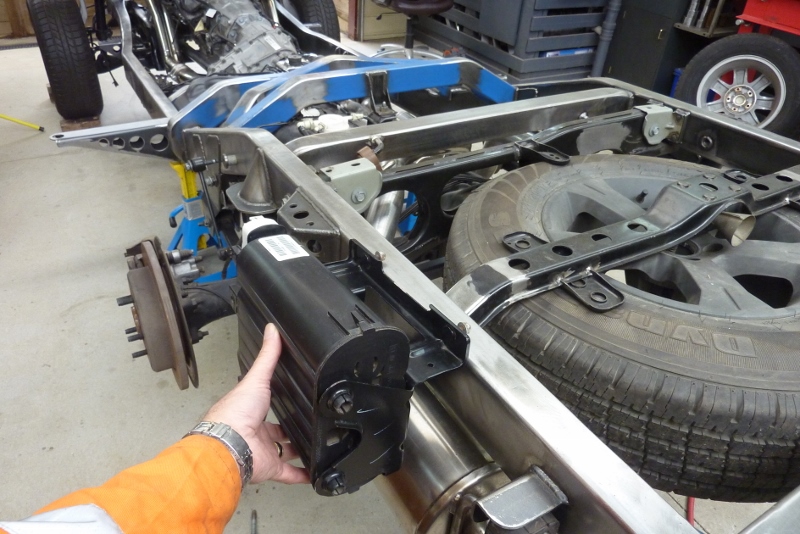 Suffering from the flow on effect of adding the spare tyre under the floor. Things I had planned to put there now have to find a new home. The charcoal canister on the donor went on the outside of the rail here. I was just going to swap it to the inside before the exhaust was run to this side to go around the spare.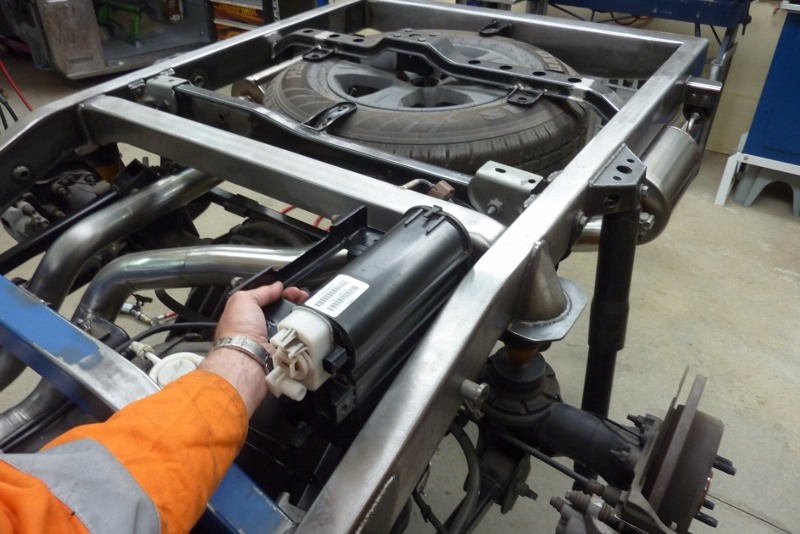 I thought maybe here, but after taking out the rear springs to check clearance at full compression, it was not going to work.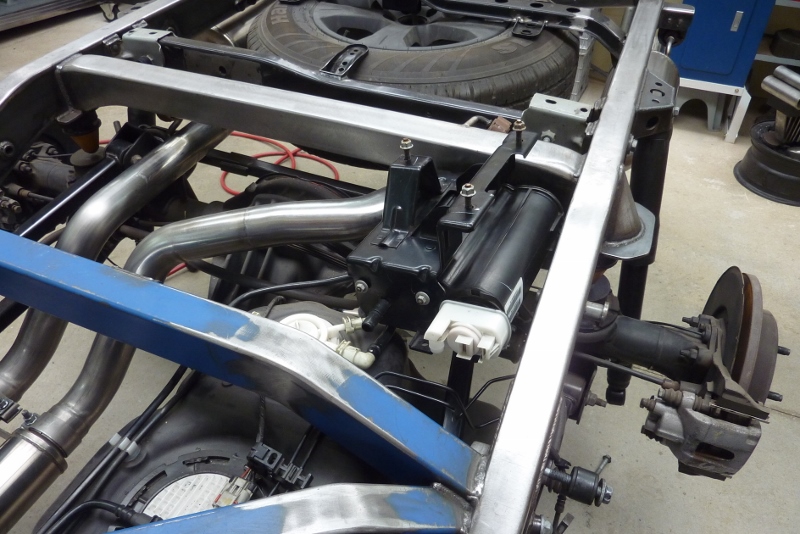 Laying it on its side would work but would have to change the orientation of the vent control valve.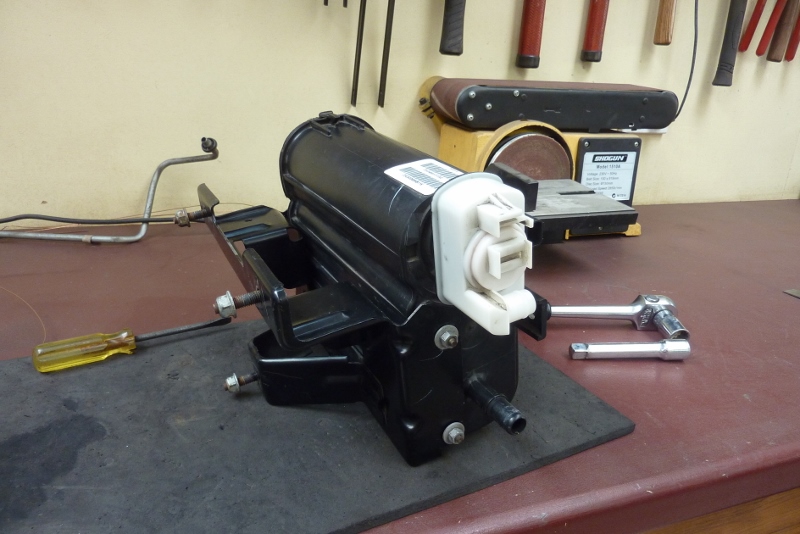 From the factory the vent control valve was like this. When the charcoal canister was laid over horizontally, like on a JK Jeep Wrangler, the valve was still positioned vertically.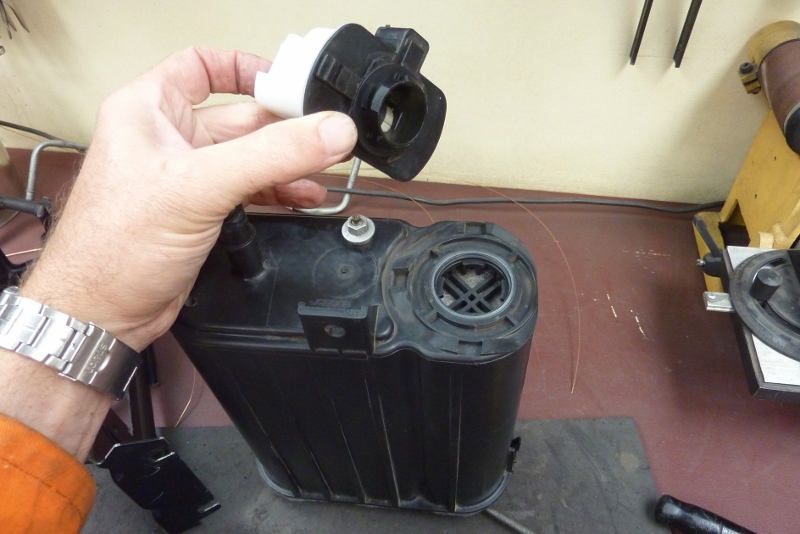 Well, I saw that it had different clocking positions possible, so only had to refit it 90* differently to make it work.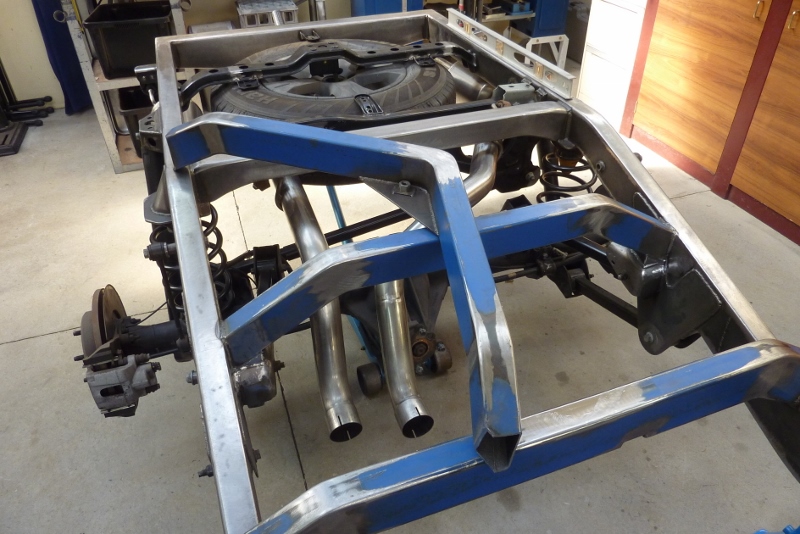 But before I went any further, I thought where am I going to fit the battery which I had planned to be where the spare is now too? It was too close to the exhaust if I put it opposite the canister, so out came my lovely K member to make room for it!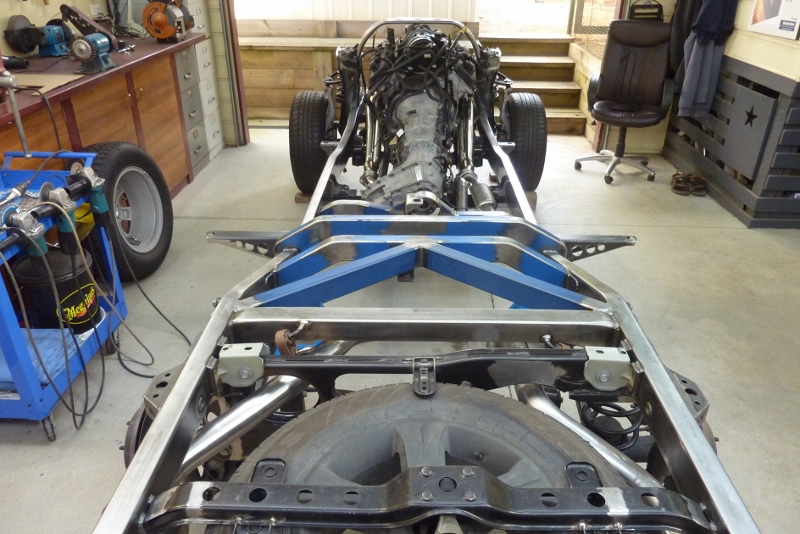 Whipped up another less elaborate K member one bay further back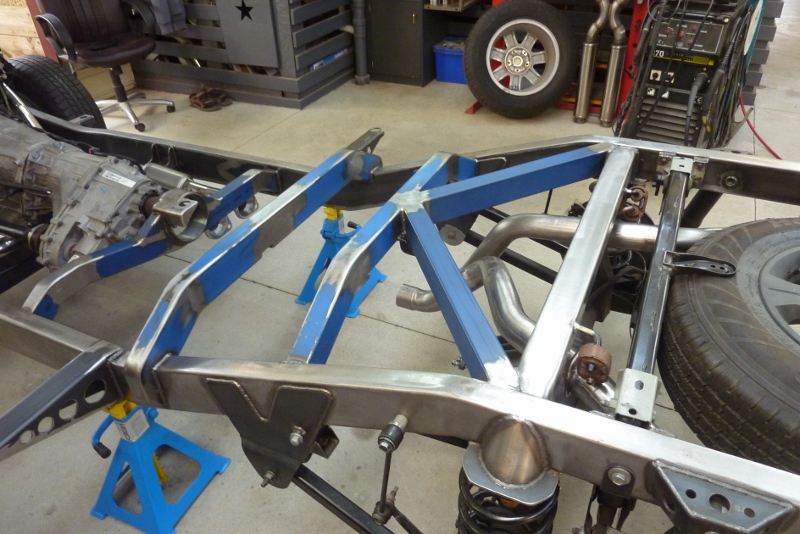 Can see where the term K member comes from. It works just as well back here as it will stop the chassis trying to turn into a parallelogram anywhere along the rails.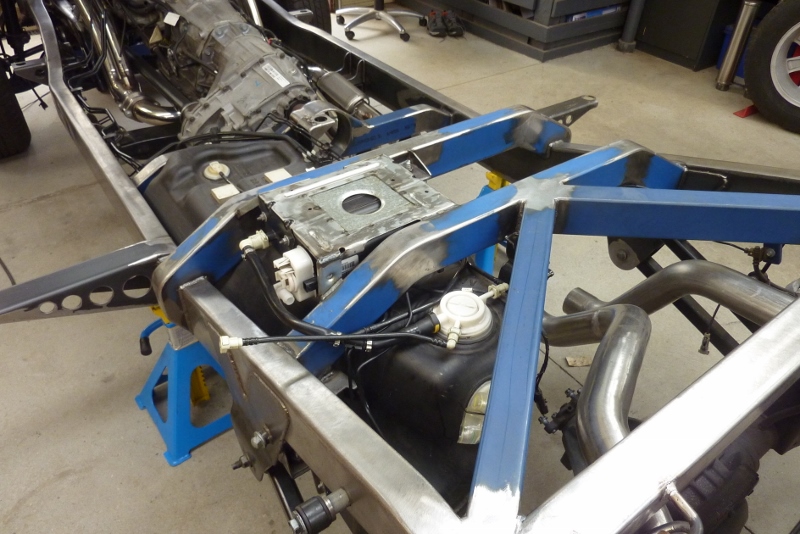 There was more room above the fuel tank here too as it drops down at the top. Plumbing worked out better here as was actually too close before. The small left over line connects to the fuel filler vent port and the vent control valve to a vent filter also mounted there. That won't be done until after the bed is made.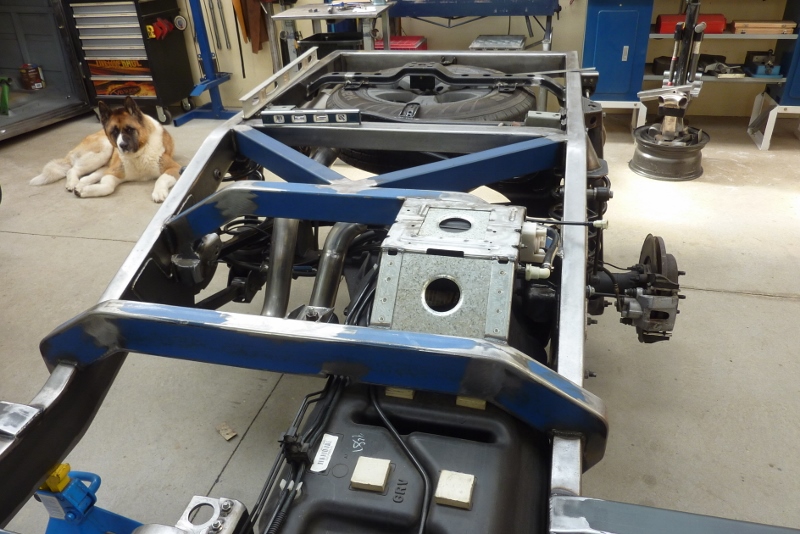 I have also run the fuel and vent lines which just clicked back into place without change. The brake lines were also run.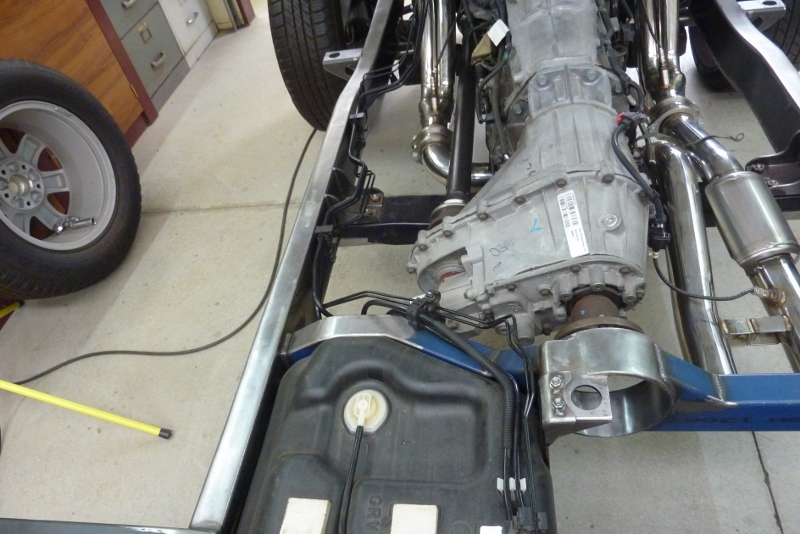 All lines were just clipped into the donor factory holders in the same positions along the frame too. No bending was even needed!