Alright folks, This weekend I replaced the two frame side Krawler Joints on my RK Front lowers. It is a simple swap, and I did not have to cut the shank eventhough they are ~1.5" longer. They threaded all the way into the bottom of the control arm and fit perfectly.
I used 1" forged shank 2.5" Johnny Joints with 14TPI(threads per inch) right hand thread. They can be purchased through JKS and Currie and I am sure other places. Now for the pics.
As you can see there is a substantial difference in size.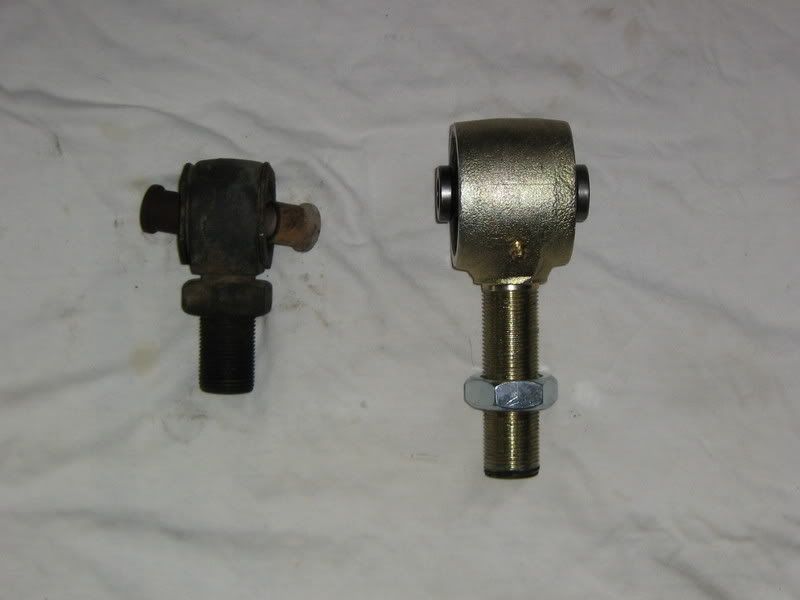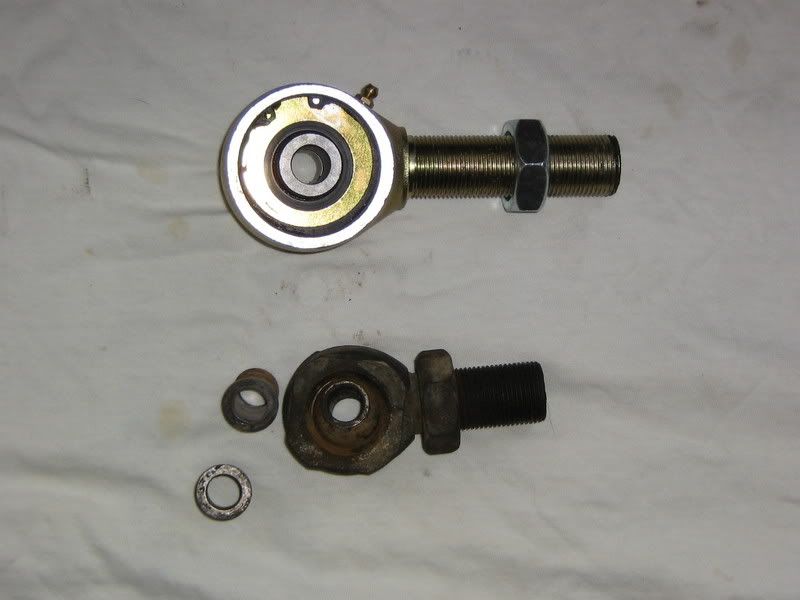 They have a lot better ride then the Krawler Joints did and I am completely Satisfied. You may have to make your uppers slightly longer since the Johhny Joint increases the length slightly.