Went up again. Needless to say once again the jeep exceed expectations. I wish the photos would convey what the jeep actually managed to get through.
However, the day was not without damage. After riding for about mile and a half discovered my passenger side caliper was sticking badly. After finding the rock outcrop where I knew be sturdy enough to do the repairs. Ended up taking a hour to get off trail, find my nearest AZ and purchase a new reman.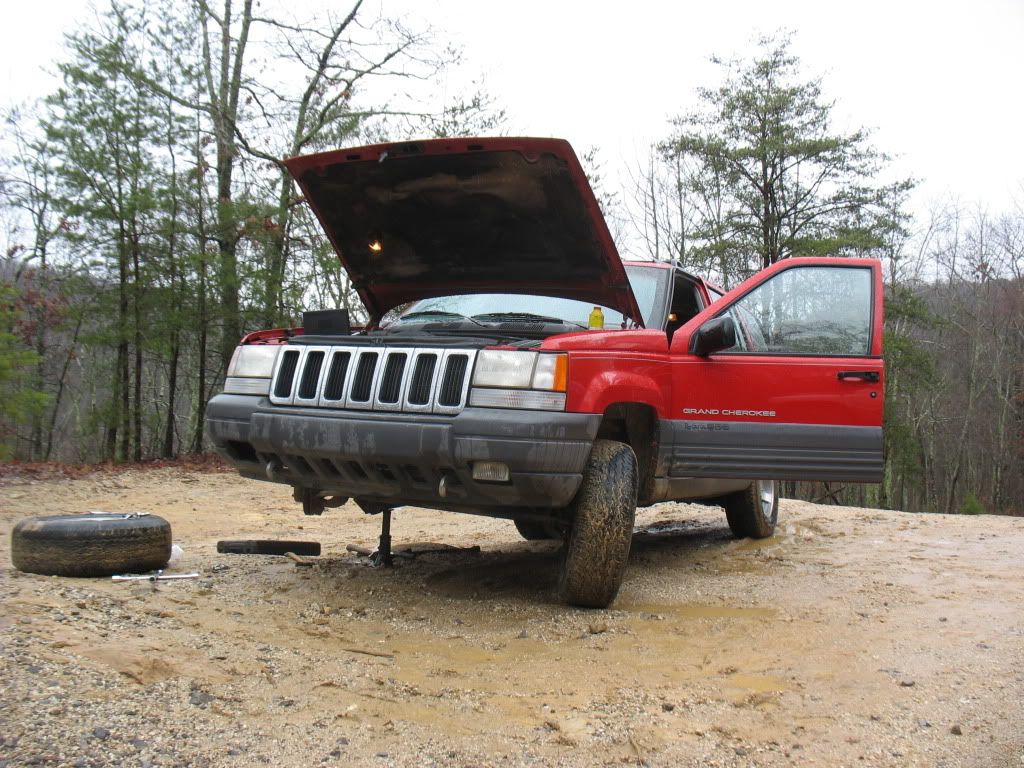 Got it fixed and continued commanding my way through some nasty stuff until we reached the point where 4x4 is a requirement. (signs will say 4x4 only $250 fine for violators.) I made the choice to turn around to avoid any issues with getting out.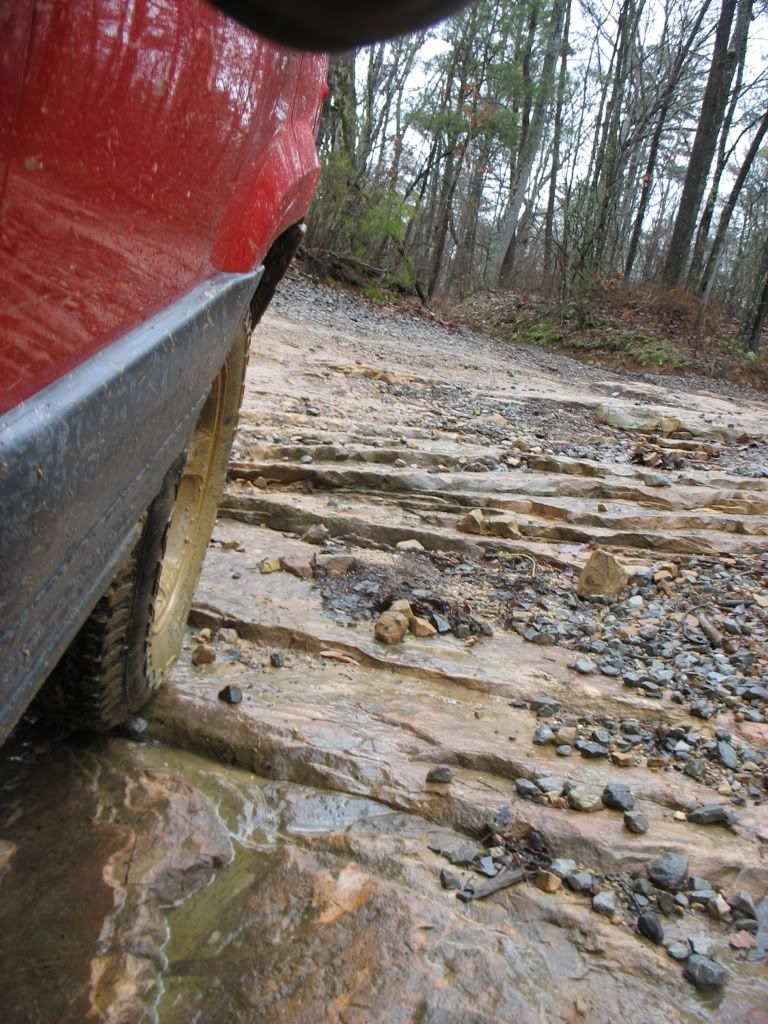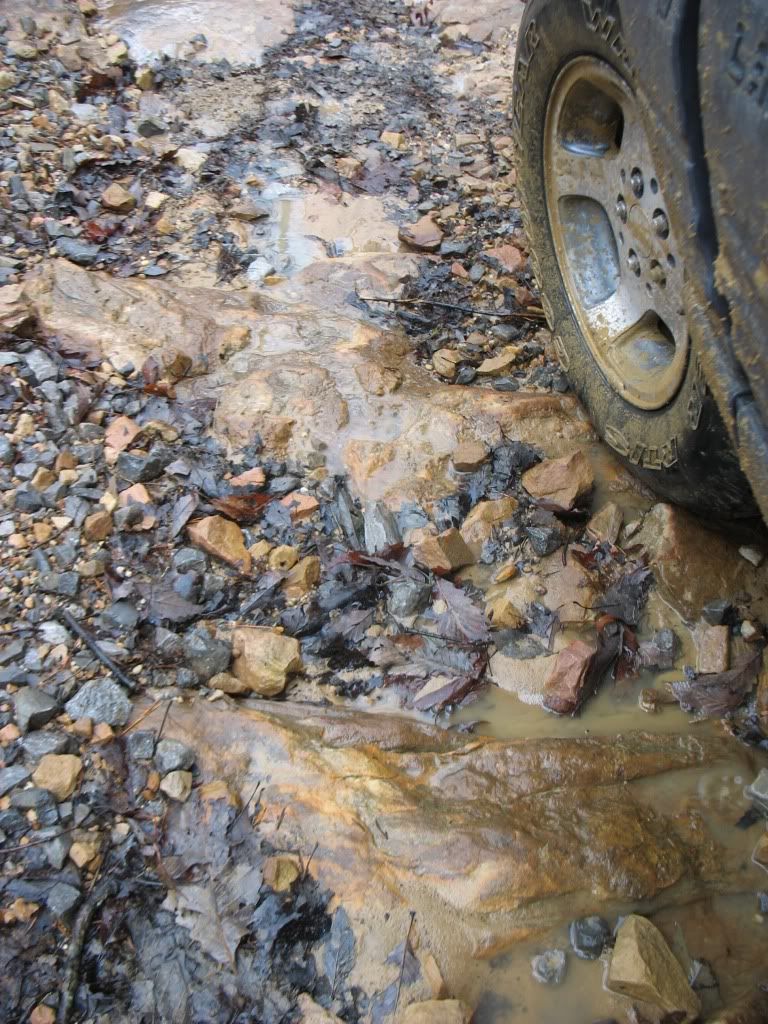 Point of turning around...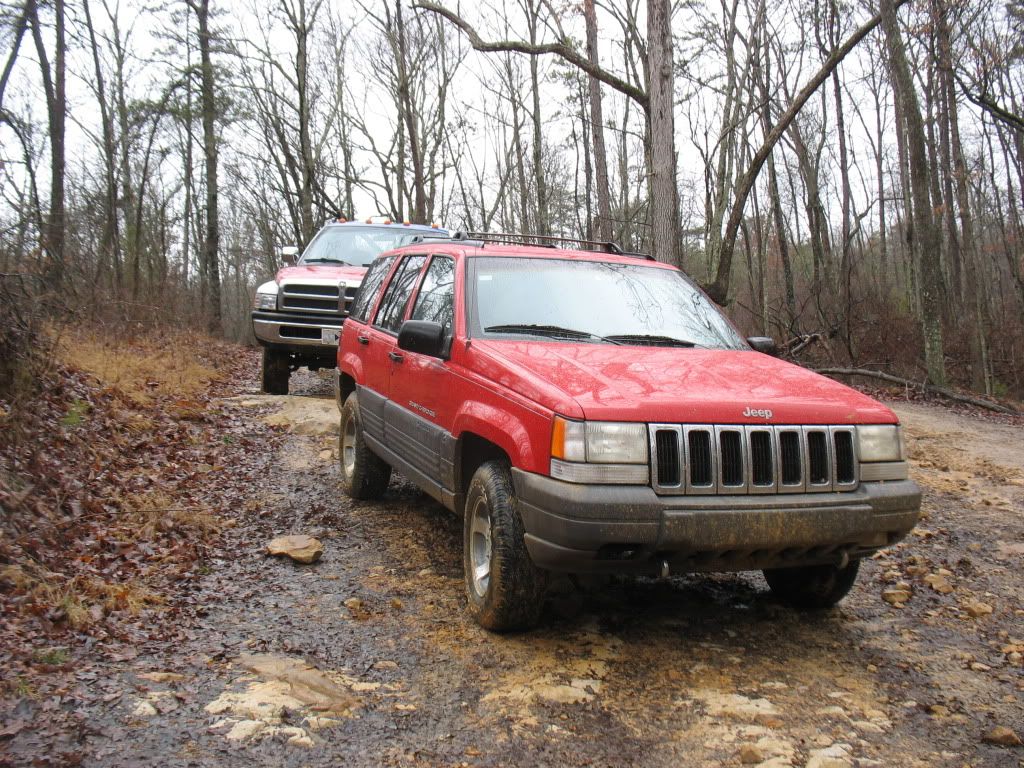 Found this road which is mainly rock with a nice steepness to it. I was dared to try it believing the Jeep would not make it. I made my friends record for future Sh*ttalking. I wish the video would convey the angles but the Jeep made it up with a good deal of wheel spin (open Diff) but made it to the top Like a 2wd Boss
http://youtu.be/zHm3Sz02Bto
Coming down was just as fun. Watch for some wheel tuck and the front tire standing still. Abs was having fun.
http://youtu.be/ZAP1xLYwgUc
Leaving the area and heading up the side of the mountain heading home I discovered my Driver side caliper decided to go ahead and lock up as well. So ended up on the side of the road and changing it as well. Left Home 10 this morning, arrived around 6. Not a Bay day. Not a Bad Day for my 2wd Jeep.
Current score Trips/getting stuck. 2-0. Those front recovery hooks still being unused!